Police to decide whether to probe Huhne speeding claim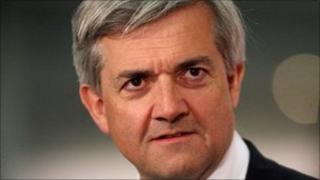 Police will decide this week whether to investigate a claim that Chris Huhne asked someone to take his penalty points for a speeding offence in 2003.
The Lib Dem cabinet minister has denied the allegation - which surfaced in newspaper stories after an interview with his ex-wife Vicky Pryce.
Backbench Labour MP Simon Danczuk has lodged a formal complaint with police.
Essex Police said the information would be passed to officers who would decide whether to launch an inquiry.
A spokesman said: "We are aware of allegations regarding a speeding offence in 2003. This information will be passed to officers who will decide on whether an investigation will be launched."
"We take allegations such as this one extremely seriously and will take action where necessary."
Mr Huhne, MP for Eastleigh, is Energy and Climate Change Secretary in the coalition government - and was narrowly beaten to the Lib Dem leadership by Nick Clegg in 2007.
He has been in the spotlight recently for his criticism of the Conservatives over their behaviour during the recent campaign over changing the UK voting system - which saw the two government parties on opposing sides of the argument.
He confirmed last year he was splitting from his wife of 25 years, economist Vicky Pryce, and was in a relationship with another woman.
His office has denied the allegation about a speeding offence dating back to 2003, when he was an MEP, saying they had been made before and been shown to be untrue.