EU court backs UK expat disability benefit restriction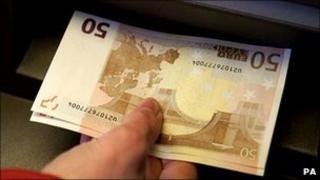 Britons living in the rest of the EU cannot claim the mobility element of UK disability benefit, the EU Court of Justice has confirmed.
Three people challenged the decision to stop their allowance several years ago because they moved abroad.
In 2007 the court said the UK must pay the care element of disability benefit to Britons in the rest of the EU.
But it has now confirmed that Britain can withhold the mobility part of the allowance from people living overseas.
The case involved Ralph James Bartlett, Natalio Gonzalez Ramos and Jason Michael Taylor who had challenged the work and pensions secretary's decision to withdraw their allowances on the grounds that they no longer lived in the UK.
Those decisions were made in 2005 for Mr Bartlett and Mr Taylor, and 2002 for Mr Ramos.
Under the EU's rules on social security, invalidity benefits cannot be stopped simply because the recipient is living in another member state. However, "special non-contributory benefits" may be linked to residency.
The whole of the disability living allowance, which is made up of a care component and a mobility component, was initially listed by the UK as a special non-contributory benefit.
But in 2007 the EU court ruled that the care element, along with Carer's Allowance and Attendance Allowance, counted as a sickness benefit and was therefore payable to Britons elsewhere in the EU.