Pension changes 'to hit some high earners'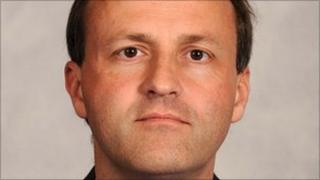 Some higher earners will "pay more in and get out less" than people on lower incomes under pension reform plans, pensions minister Steve Webb has said.
The maximum basic state pension is £96.65 a week - but those who have not made extra provision for their retirement can have that "topped up".
The government wants to replace this system with a "flat-rate" pension.
This would mean some "redistribution", but ending the top-ups would also encourage saving, Mr Webb said.
Currently pensioners who have sufficient years of National Insurance contributions will get the full £96.65 a week.
Those who fail to make adequate extra provisions - such as savings or a private pension scheme - are also means tested to see if they are entitled more money from the state. This brings the maximum total payable to £132.60 a week for single people or £202.40 for couples.
But this would all be swept away under the planned reforms and replaced with the flat-rate pension for all, possibly of £140 a week.
'Better-off'
Mr Webb, appearing before the Commons work and pensions committee, was asked whether some poorer people, who have paid less in National Insurance during their careers, would do better under this system.
The Liberal Democrat MP replied that some redistribution was a "basic principle", adding of the flat rate: "I think, provided that is the floor, most people will build on top of that and what they get on top of that will precisely reflect what they've earned and what they've put in.
"So it's a mix. The state is providing just a floor, a fairly basic floor, which is redistributive, so some people will pay put more in and get less out than others. That's the nature of redistribution."
Mr Webb also said: "What we want to do is be in a position where essentially it pays to save."
Those who joined pension schemes on top of the state system, or made savings, would still be better-off "by a country mile" in future, he added.
The changes - which have not been given a target date - would be paid for, in part, by savings in administration costs when means testing is scrapped.
Mr Webb told the MPs that the administration costs involved in making the changes would not be "massive", as they would involve "building on the existing infrastructure".
The government has moved to require employers to enrol staff automatically in private pension schemes from next year to boost individual savings for retirement.
Mr Webb said this would mean "enrolling the best part of 10 million citizens into workplace pensions for the first time".
Chancellor George Osborne announced in last autumn's Spending Review that the state pension age for both men and women would rise to 66 by 2020 - six years earlier than had been planned by the previous Labour government.
For Labour, shadow pensions minister Rachel Reeves has said: "Vague promises of jam tomorrow don't do anything for pensioners today. With higher VAT and fuel prices rising, they want help now.
"Labour supports a fairer, simple state pension system. But we want to see the detail - who will be better off and who worse off under this system?"