Cabinet manual not 'first step' to written constitution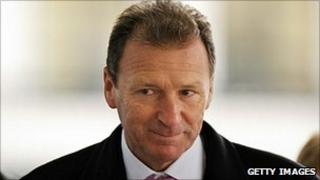 An attempt to spell out the conventions underpinning how government works is not a "first step" to a written constitution, peers have said.
The Lords Constitution Committee said the new Cabinet Manual should serve as a point of reference for civil servants but not "set in stone" the processes by which ministers reach decisions.
The document should not be formally endorsed by ministers and MPs, it said.
The manual was commissioned by former prime minister Gordon Brown in 2009.
At the time, Mr Brown asked the Cabinet Secretary Sir Gus O'Donnell to head up efforts to "consolidate the existing unwritten, piecemeal conventions that govern much of the way central government operates under our existing constitution into a single written document".
'Not set in stone'
The document covers a number of areas including the role and powers of the Sovereign, the executive, ministers, Parliament, processes of collective Cabinet decision making and government relations with the devolved administrations and the EU.
One draft chapter of the manual, on the processes for forming a government in the event of a Hung Parliament, was published in February 2010 - ahead of last year's inconclusive election result - and was praised for explaining what should happen in such a situation.
But the cross-party Lords committee - whose members include former Lord Chancellor Lord Irvine, former Attorney General Lord Goldsmith and Lord Powell, a former senior adviser to Lady Thatcher - said it did not believe the rest of the manual was as useful.
Responding to the government's consultation on the draft manual, it said the document should only seek to describe existing rules and practices and neither prescribe how ministers should act in any given situation in the future nor "set existing practice in stone".
It expressed concern that the manual could be cited as evidence in judicial review of government decisions or other legal proceedings.
'Limited value'
The document must be "entirely accurate and properly sourced" and all material not forming part of the laws, conventions and rules on government should potentially be removed, it added.
"In our view the Cabinet manual has limited value and relevance," Baroness Jay, the committee's chair and former Labour minister, said.
"We acknowledge that it provides greater transparency on certain aspects of the operation of government and it is to be welcomed in that context.
"However, this value has been given undue prominence by the helpful publication of chapter two in draft prior to the May 2010 general election; the benefits of the publication of that chapter do not, on the whole, extend to the rest of the manual."
"We conclude that the manual is not the first step to a written constitution. It should be renamed the Cabinet Office manual and its greater relevance to officials than to politicians emphasised."
In a statement, the Cabinet Office said it welcomed the committee's submission and would "consider all comments received as we update the draft".