UK to challenge prisoner votes ruling by European Court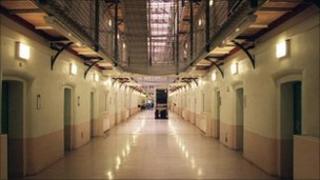 The government has launched a legal bid to overturn a European Court of Human Rights ruling that the UK's blanket ban on prisoners voting is unlawful.
The UK has asked for a case brought by a convicted rapist to be referred to the Grand Chamber of the Court - in effect appealing against the decision.
Ministers think if they are successful the court could drop its demand for Britain to allow prisoners votes.
MPs recently voted to keep a blanket ban in defiance of the European court.
The British government will argue the court should take into account last month's vote which although not binding on ministers showed MPs' overwhelming support for the current ban on votes for inmates.
It also wants the court to clarify what it considers to be confusing and contradictory case law.
In a written answer in the House of Commons, the Cabinet Office minister Mark Harper said he wanted the highest tier of the European Court to reconsider a ruling in November on the matter and to re-examine the principles behind a 2005 ruling known as 'Hirst'.
"The basis of the government's referral request is that we believe that the Court should look again at the principles in "Hirst" which outlaws a blanket ban on prisoners voting, particularly given the recent debate in the House of Commons," he said.
A panel of five judges will decide whether the referral should be allowed to go ahead.