Expenses watchdog apologises to MP over claim error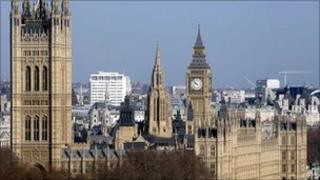 The expenses watchdog has apologised to a Tory MP after it wrongly included his claim for £1,500 of office furniture among those which it had rejected.
The Independent Parliamentary Standards Authority (Ipsa) website indicated Jesse Norman's claim had not been accepted but later admitted it had made an error and the claim was legitimate.
Mr Norman said the way the details were given out was had been "incompetent".
Ipsa said it had spoken to other MPs to clarify why claims had not been paid.
The MP for Hereford and South Herefordshire raised the matter with the watchdog when the claim, made after he was elected to Parliament in May 2010, was turned down.
He was told it was an error on the watchdog's part and the claim was subsequently approved.
'Quite wrong'
But the item was still listed among those described as "not paid" when the watchdog published expenses details for May to October 2010 - including, for the first time, claims that had been rejected.
MPs are angry that claims which were within the rules - but were initially not approved owing to errors by the watchdog's staff or because they had been submitted under the wrong category - were included in the list.
"It is not just incompetent, but quite wrong in principle, for Ipsa to publish claims which it has paid as though they have been rejected," Mr Norman said.
"Even Ipsa's own records show that this claim went through, just three lines after their initial error. Ipsa should not be so slapdash at a time when public trust in our politicians is already so low. It should be absolutely punctilious, just as it expects MPs to be."
Ipsa, which normally does not comment on individual cases, wrote to the MP saying that there was "no suggestion that you have attempted to subvert the expenses system or deliberately sought reimbursement for an inappropriate item".
More evidence
Regarding other cases, the watchdog said all the data published on its website represented "an accurate description" of how individual claims were handled.
"The number of claims not paid is less than 1% of all claims we receive," it said in a statement.
"Overwhelmingly, those claims not paid have required more evidence. Often the MP concerned resubmits a new claim with the right evidence and the expense is reimbursed. We have spoken to a small number of MPs and clarified the reasons why some claims were not paid."
The watchdog said the most recent batch of expenses details - which showed that only about 250 claims out of 26,000 submitted were rejected - suggested the kind of abuses seen in the last Parliament "were not present now".
But MPs from all parties are continuing to call for the system - set up in the wake of the 2009-10 expenses scandal - to be changed, arguing that it is too bureaucratic and not helping them to do their jobs.
Ipsa has said it may reconsider some aspects of the system but adds that it is independent and will not be rushed into changes.