Government officials criticised for personal data lapse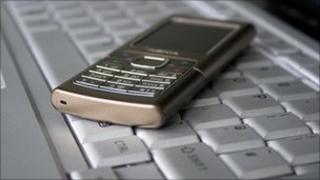 Three public bodies have been strongly criticised for personal data failures and "denying responsibility" for them.
The Department for Work and Pensions, Child Support Agency and Revenue and Customs have been asked to compensate a woman after wrongly giving information to her ex-partner and reducing child support payments without her knowledge.
The parliamentary ombudsman said the case was "extremely distressing".
The bodies concerned have accepted the independent watchdog's findings.
The case was an "important warning" to all public bodies about the importance of adequate information-sharing and proper accountability, the ombudsman Ann Abraham said.
The woman concerned, who has not been named but was from Bristol, approached her local MP when she learned that one of the agencies involved had changed her records in 2006 to show she was living at the home of her ex-partner when she had never actually lived there.
Personal and financial information was subsequently disclosed without her knowledge.
The ombudsman, to whom the case was referred, found that the woman had sought assurances that the data errors had been corrected but officials were unable to provide them.
'Lack of audit'
She was referred from one agency to another, each of which denied responsibility for the mistake and blamed other government bodies and "the system" for the oversight.
Upholding the woman's complaint, the ombudsman said the "lack of an audit trail" across government meant it would not be possible to fully determine what had caused the errors.
But she said the agencies concerned - which have accepted her findings - should apologise, pay her £2,000 in compensation and provide reassurance that details were thoroughly checked.
Ms Abraham has also recommended that the Cabinet Office should take the lead in ensuring government departments and other public bodies have proper procedures for dealing with similar complaints in future and learn the lessons from the case.
"There is an important warning for all public bodies," she added.
"The lessons from my experience are not only about information sharing. Public bodies need to learn to get their administration right, to be customer-focused, open and accountable and to work together to put things right when mistakes occur."
The Child Support Agency was scrapped in 2008 after years of criticism of its performance.