Profile: Eric Illsley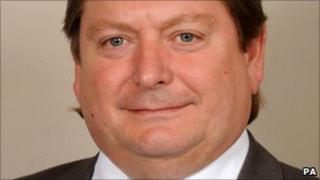 Labour's Eric Illsley would have been the only sitting MP to stand trial over expenses.
His admission, on the day the trial was to get underway, that he had fraudulently claimed £14,000 is bringing to an end a Parliamentary career stretching back more than 20 years.
One of the old school of Labour MPs who came up through the trade union movement, he has spent most of his career on the back benches, campaigning for local issues in his home town of Barnsley, South Yorkshire, such as the regeneration of rundown former mining areas.
Born in 1955, Illsley went to grammar school in Barnsley and read law at Leeds University. He went straight to work for the National Union of Mineworkers, becoming head of its administration in 1984 - the year of the miners' strike.
He gained his Barnsley Central seat in 1987 after the retirement of Roy Mason. His majority in 1997 was 24,501, making it Labour's sixth safest seat, though it had more than halved by 2010.
A solid if unspectacular Commons performer, he climbed the Labour ranks to become a Whip and subsequently a frontbench spokesman - a role he retained until 1997.
However, when Labour came to power he did not enter government but was instead returned to the backbenches, concentrating for the rest of his career on committee and constituency work.
He was a member of the energy and broadcasting committees and was one of the few Labour MPs to vote against televising the Commons.
He also served on the Foreign Affairs Select Committee from 1997 and the Procedure Committee for nearly 20 years.
In 2000, he joined the Chairmen's Panel, chairing Bill committees, but was not re-elected to the committee after May's general election. He is on the executive of the Commonwealth Parliamentary Association and the Inter-Parliamentary Union, and chaired the Committee on Yorkshire and the Humber for a year.
For many years, he was seen as a loyal and mainstream Labour MP, rarely rebelling against Tony Blair's leadership, although he was one of 54 Labour MPs who voted against cuts in invalidity benefit in 1999. He also voted against the privatisation of air traffic services and against the Iraq war.
His loyalty was finally tested to breaking point in 2004 over his opposition to university tuition fees.
He was also exasperated by the feud between Mr Blair and Gordon Brown, describing it as "bloody childish". He went on to support a rebel amendment on the replacement of Trident nuclear weapons in 2007.
'Star chamber'
He has said his proudest achievement as an MP was helping to reveal that solicitors were double charging elderly and infirm clients in claims over coal-related diseases.
He is a paid parliamentary adviser to the Caravan Club. Married with two daughters, he used to employ one of them as his caseworker.
The Daily Telegraph was coming to the end of its expenses revelations when it reported on the possibility that Eric Illsley had made "phantom" claims for council tax and it was not a high profile story at the time.
He was not reported to Labour's disciplinary "star chamber" in 2009 unlike other MPs who have been charged, and thus was not told that he could not stand at the general election for the party.
It was only after he was charged in May last year that the party acted, withdrawing the whip leaving the MP to sit as an Independent.
He has now admitted he fraudulently claimed more than £14,000 in parliamentary expenses.
Appearing at Southwark Crown Court, he admitted three charges of false accounting.
The charges related to claims for council tax, maintenance, repairs and utility bills between 2005 and 2008.
A day after admitting the charges, and amid pressure from fellow MPs, Illsley said he would resign as an MP before his next court appearance and apologised for "the distress and embarrassment caused by my actions that I deeply, deeply regret".