Jobcentre staff destroy 230,000 files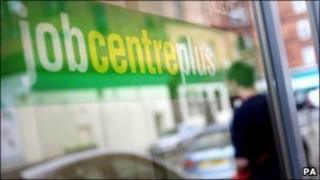 Almost 230,000 files relating to payments from the government's Social Fund were accidentally destroyed by Jobcentre staff, the National Audit Office said.
The destruction, in the past year, was part of a "paper reduction exercise".
The NAO said case papers that could not be located were also a "significant" issue which had been compounded by the destruction of the files.
It estimated overpayments in 2009/10 of £106.4m, about 2.6% of total payments.
The Social Fund administers grants and loans, including budgeting loans, crisis loans and community care grants, funeral expense payments, and Sure Start maternity grants.
The audit office's report into the Social Fund Account 2009/10 said that "insufficient controls led to the destruction of an estimated 229,000 loan files".
Missing case papers errors occurred when the Department for Work and Pensions was unable to provide any documentation on case papers randomly selected for testing by the NAO. Three of those cases were among the destroyed files, it found.
Overpayment estimates
"Jobcentre Plus has acknowledged a number of weaknesses in this process and has implemented a number of new safeguards for future destruction exercises," the report said.
The estimated overpayments were higher than the 2008/09 estimate of £83.5m.
However, the NAO said: "The true level of overpayments, though, may lie in a range from £82m to £130m."
For Sure Start maternity grants, the NAO said the estimated level of error during 2009-10 totalled £11.7m, some 8.5% of payments.
Amyas Morse, head of the National Audit Office, said there were "material levels of error" in the discretionary payments.
"The Social Fund provides financial assistance to some of the most vulnerable in society and, of course, judgements associated with making discretionary awards are to some degree subjective.
"However, the material level of error in these payments has led me to qualify my opinion.
"I have identified a number of new challenges, as well as the existing issues, which the department must address in the coming year."