School sport rethink 'not U-turn' - Jeremy Hunt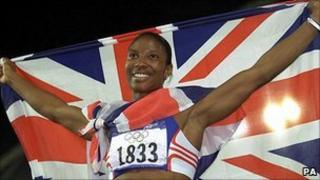 A rethink on cutting funding for school sports in England is "not a U-turn", Culture Secretary Jeremy Hunt has said.
"Michael Gove (Education Secretary) is saying we want to do competitive school sports better," he told BBC Radio 4's Today programme.
Last week Prime Minister David Cameron denounced the £162m Schools Sports Partnership as "a complete failure".
But he signalled a rethink in the Commons on Wednesday, saying a new policy would be unveiled "soon".
The Schools Sports Partnership - joint initiatives between primary, secondary and specialist state schools designed to increase sporting opportunities for children - has been axed but the government says it is looking at the best way to reallocate the funds.
Mr Hunt told Today the government's goal was to increase the number of school children playing competitive sport, and to find a better way of achieving it.
On Wednesday, Downing Street said the prime minister had ordered ministers to look again at the money available following concerns "at local level".
It is thought that any decision will not be taken until local government funding settlements are finalised later this month.
The rethink follows a growing backlash against the plans to end £162m in direct funding for the last government's sports and PE strategy.
More than 70 top British athletes, including Olympic heptathlon champion Denise Lewis and world diving champion Tom Daley, wrote to Mr Cameron saying the policy was "ill-conceived" and risked efforts to deliver a "genuine legacy" from the Olympics in terms of encouraging sports participation.
Shadow education secretary Andy Burnham welcomed what he said was "a huge change in tone" on school sports.
He and two other shadow cabinet ministers have written to Mr Gove to offer to work with him to help retain the existing structure of partnership managers, which co-ordinate efforts between schools, while accepting overall funding will have to be reduced given the tough financial climate.