Harman call to tackle global violence against women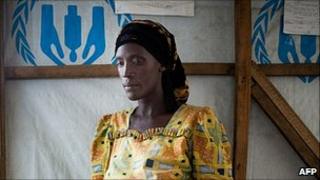 Ministers must show more commitment to tackling violence against women overseas, Harriet Harman has said.
Having only male ministers at the Foreign Office and the Department for International Department sent the wrong signal, Labour's deputy leader said.
Progress on overseas aid commitments must not be allowed to slip, she added.
The government said on Thursday that Home Office minister Lynne Featherstone would "champion" international efforts to reduce violence against women.
Ministers said this appointment and other initiatives showed the welfare of women and children would be at the heart of their overseas development priorities.
In her first major speech in her role as shadow international development secretary - which she took on last month - Ms Harman pledged to help the coalition achieve its goal of spending 0.7% of national income on foreign aid by 2013.
But she urged ministers to enshrine the commitment in law by passing a bill that Labour drafted during its final year in office.
'Clear message'
Ms Harman marked International Day for the Elimination of Violence Against Women by urging the coalition to give the issue greater priority.
She called on the coalition to follow the lead of Labour which, when in office, appointed Foreign Office minister Baroness Kinnock to focus specifically on the subject.
Making a similar appointment would send a "clear message" about the importance placed on the issue, she said, at a time when, according to the United Nations, one in three women around the world has either been beaten, coerced into sex or abused.
"Violence against women is not only a violation of their human rights but it undermines development when girls fear the journey to school, men won't let their wives work and women are afraid for their safety if they stand for election," Ms Harman said.
'Not good enough'
"It really is not good enough for Britain to be sending a men-only team around the world talking about the empowerment of women in developing countries," she argued.
"The government must walk the talk. Patriarchal politics has no place in 21st Century Britain."
The government said Lib Dem equalities minister Lynne Featherstone would take on the role of international violence against women champion, co-ordinating global action on the issue.
"I'm delighted that Labour will be supporting the coalition's action on violence against women around the world that we're announcing," International Development Secretary Andrew Mitchell said.
"The coalition are putting women and girls at the heart of all of our work to tackle global poverty."
While applauding the coalition for its commitment to honour Labour's pledge to spend 0.7% of national income on international aid by 2013, Ms Harman urged ministers not to be complacent and allow progress on aid initiatives in recent years to "slip back".
She urged an increased focus on the role of international development in conflict prevention and ensuring poorer countries were the heart of international policy on climate change.
Ministers say they have "shifted" the focus of development policy since taking office to support women and children and that UK funds will help save the lives of 50,000 women in pregnancy.