UK concern over EU plan for new migrant benefit rights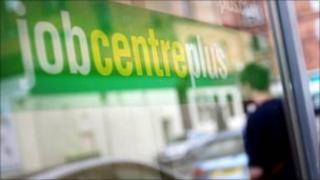 Ministers fear new rules could open the door to UK benefits for migrants from outside the EU who have never worked.
The European Union wants migrants from Iceland, Norway and Lichtenstein to have the same rights to benefits as citizens of EU countries.
But the UK government wants an exemption from the ruling, arguing it could set a dangerous precedent.
Since May, economically inactive EU nationals have been entitled to claim benefits in any member state.
Previously, it was only workers, who had paid into their home country's national insurance schemes, who were entitled to welfare payments in other EU countries.
Concern
Now all EU nationals, and their families, have the right to claim some benefits, whether they have worked or not, provided they satisfy the normal conditions for entitlement.
The rule does not include contributory benefits such as Jobseekers Allowance, which is only available after a number of tests have been passed and the claimant has been working in the UK for more than a year.
It also means that, for example, people on Disability Living Allowance in the UK can move to another EU country or spend three months there looking for work without losing their entitlements.
But, by the same token, citizens of the 26 other EU countries, who may have never worked due to sickness or caring responsibilities, can now claim disability and other benefits in the UK.
The Department for Work and Pensions said it did not expect to pay benefits to a significant number of people under the new rules - and "no such cases" had been identified so far.
But work and pensions minister Chris Grayling has expressed concern about plans to extend the new entitlements to three non-EU countries - Iceland, Norway and Lichtenstein.
'Larger groups'
The EU argues that these countries are legally entitled to be treated the same as EU countries under the terms of the 1994 agreement which set up the free trading bloc, the European Economic Area, to which they belong.
But Mr Grayling fears that, although it would only add a "small" amount to Britain's welfare bill, such a move could set a dangerous precedent.
He said the government "will give very careful consideration to the acceptability in principle of extending social security rights to any migrants from outside the EU who have never worked".
He added: "At a time when we are considering stringent measures to control public expenditure we also consider that if we accept the accept the extension of social security rights to this small group now, it would set a precedent for extending them to a much larger groups in the future."
Mr Grayling's comments were in an explanatory memorandum quoted in a report this week by the Commons European scrutiny committee.
It revealed Mr Grayling is locked in talks with European Commission lawyers over the right to decide whether to "opt-in" to the changes or not, which must be resolved by 10 December.