Civil servants turn down the heat to save money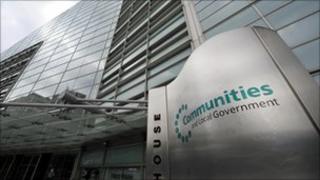 Staff working for a government department may be hoping for a mild winter after plans were announced to turn down their heating to save money.
The idea will be introduced on a trial basis initially at the Department for Communities and Local Government.
It was one of a number of cost-cutting proposals put forward by the staff.
Communities Secretary Eric Pickles said the ideas showed "there is a thriftier and smarter way to use taxpayers' money in the future".
Other suggestions included reducing the number of staff mobile phones and cutting back on first-class post.
Stopping refreshments for meetings lasting less than four hours was another suggestion.
As part of the austerity drive, some office lifts will be be closed during quiet periods, photocopiers and printers will be limited to one per floor, and the department's headquarters in London's Victoria will be closed overnight and at weekends.
New rules will require staff to use public transport when they are travelling on departmental business, and only standard class will be allowed when taking the train.
Mr Pickles said: "I'm implementing the best austerity ideas from my staff. The whole country has to play its part as we cut a mountain of inherited debt."
Meanwhile, the government has released details of spending by Mr Pickles's department, including £1,285.80 for a trip to a bowling alley in April, before the coalition came to power.
More than £200,000 was spent on hotel bills for the whole of 2008-09 and the first quarter of this year, its figures show.
Many government departments are facing cuts to their budget and they will find out exactly how much in next month's Comprehensive Spending Review.