Late Lib Dem campaign was very bad, says Ashdown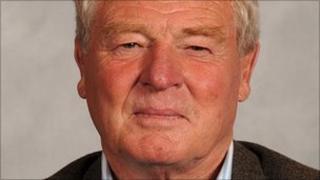 The last week of the Liberal Democrats' general election campaign was "very bad", ex-leader Lord Ashdown has said.
He told a meeting that the party had not "capitalised" on a popularity boost from the televised prime ministerial debates.
The Lib Dems ended up losing Commons seats, despite leader Nick Clegg's well-received performances.
Lord Ashdown argued that the Tories and Labour had exploited a "fear factor" to undermine his party.
In an event at the Lib Dem conference organised by the Observer newspaper, the peer, described Mr Clegg, who became Deputy Prime Minister after the Lib Dems and Conservatives formed a coalition in the wake of a hung parliament being returned, as a "major figure in British politics".
Asked about Lib Dem unrest potentially undermining the government, he replied: "David Cameron is going to have much, much, much more difficulty with the Tory party than Nick Clegg is having."
Following the televised prime ministerial debates, the Lib Dems achieved more than 30% in some opinion polls.
'Votes fly out'
But, on election day itself, the party gained 23% of votes, with a net loss of five seats.
Lord Ashdown, party leader from 1988 to 1999, said: "In the last week of an election the Tories in particular play the fear card and you see the votes fly out of the door."
He added that, on election day, "millions of hands hovered over the ballot papers" but opted for the two larger parties "for fear of something worse".
Lord Ashdown also said: "We Lib Dems seemed to have a very bad last-week campaign...
"We had this tremendous surge for Nick Clegg and we didn't get these gains in the last week... I just don't think we capitalised on that huge surge that Nick got."
However, he qualified his criticism by reminding the audience that the election had taken place in the midst of the Greek debt crisis fears that this could spread to damage the UK economy.
Lord Ashdown said: "That fear factor - the other two parties exploited it ruthlessly. They really did."
He also said: "We were in economic crisis. Greece came to the edge of catastrophe.
"This time there was very good reason to be frightened and I think the fear factor had more effect than usual."
The Lib Dem conference, the party's first get-together since the election, finishes on Wednesday.