Lib Dems can no longer be ignored, says Hughes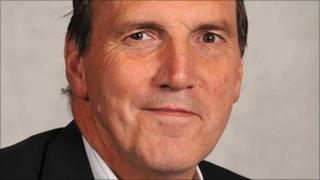 The Liberal Democrats will no longer "be ignored", having formed a coalition with the Conservatives, deputy leader Simon Hughes has said.
He promised the party would use all its influence in shaping the decisions taken by the government.
Mr Hughes, who was elected as deputy leader in June, said he was a "rock-solid" supporter of the coalition.
His party was now "in the game", he told delegates at the Lib Dem conference in Liverpool.
Mr Hughes, who is seen as being to the left of most of the party leadership, pledged ahead of his election to "fight every day for the principles which underpin our party" following its formation of a coalition with the Conservatives.
'Magnificent party'
He has also called for the Lib Dems to have a veto over policy and hinted that an agreement with Labour might be possible at the end of the parliament, in 2015.
But, in his speech to the conference, he said: "I am a rock solid supporter of the coalition - which our party has democratically agreed will last for five years."
He added: "Our job as a party - our magnificent party - is to debate and decide on policies, to campaign for change, to build up the movement that is liberal democracy in Britain.
"And now to use all our influence in the coalition government - sometimes to put on pressure, sometimes to warn and often to encourage."
The Liberal Democrat leadership has faced criticism from some members over the government's spending cuts programme during the conference.
Mr Hughes said: "Coalition will not always be easy. You may not like everything that this government will do.
"But I have been on the opposition benches for 27 years watching things I didn't like and it didn't make it any easier for me or my south London constituents to suffer those things just because I knew I was not in any way responsible.
"When you move from the touchline to the pitch, there is a risk you may get some knocks and pick up a few bruises - but on the touchline you never get the chance to change the game.
"Now that we are in the game, one thing that we can say with absolute certainty is that from now we will not be ignored."
The Lib Dem conference runs until Wednesday.