Lib Dems warned of 'dictatorship'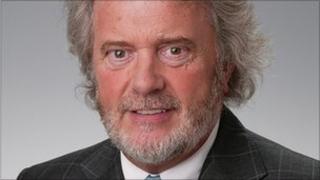 A Liberal Democrat MP has warned his party against creating a "dictatorship" of ministers which ignores the opinions of the wider membership.
Mike Hancock, who represents Portsmouth South, said policies such as the rise in VAT and proposed cuts in spending had not involved proper consultation.
In an open letter to Lib Dem leader Nick Clegg, he promised to "weigh things against my own conscience".
The leadership insists the whole party is involved in decisions.
Mr Hancock's comments come ahead of Mr Clegg's speech to the Lib Dem annual conference in Liverpool, in which he will defend the coalition agreement with the Conservatives.
He is expected to argue that the arrangement is "right for right now" and that his party will remain separate from the Tories.
'Herding cats'
In his letter, published on his website, Mr Hancock said: "I am writing to you with two concerns. Firstly, that we may be abandoning a key aspect of the Liberal Democrat policy in supporting the welfare state.
"And secondly, we are going beyond the coalition agreement without it being referred back to the democratic structures of the party.
"I am sure you agree with me that we must not have dictatorship of the party by 20 Lib Dem ministers. I hope that you will use your leader's speech to the party conference to put to rest both these concerns."
Mr Hancock added: "We agreed the coalition agreement as a democratic party through our agreed democratic structures. There is now concern in the party that the agreement goes beyond what was agreed.
"It probably remains one of your frustrations that leading the Lib Dems is a bit like herding cats! However, it remains one of the strengths of this party that we can have a proper grown-up discussion.
"I am afraid I will continue to weigh things against my own conscience, do what I think is right for the country and my constituents, in line with Liberal Democrat principles and manifesto commitments and for the coalition agreement and the government - in that order.
"I believe that this is the proper constitutional duty of an MP."
But Danny Alexander, the Chief Secretary to the Treasury and a key ally of Mr Clegg, said: "Of course we're going to have to make some difficult decisions but I think, from the party's point of view, the fact that Liberal Democrats are having that responsibility, the Liberal Democrats are making those decisions, is something they think is very important and I agree with that."
The coalition had replaced a Labour government "in denial" over the budget deficit, he said.
Mr Hancock is not attending the conference, which runs until Wednesday.