Court reserves judgement over Phil Woolas re-election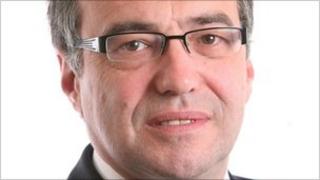 Two High Court judges hearing a challenge to ex-minister Phil Woolas's re-election as an MP have reserved their judgement until October.
Legal arguments were heard on the final day of the specially convened election court in Oldham on Thursday.
Mr Woolas won his Oldham East and Saddleworth seat by just 103 votes in May's general election.
Defeated Lib Dem rival Elwyn Watkins says the vote was swayed by false claims in Labour leaflets.
His counsel has accused former immigration minister Mr Woolas of stirring up racial tension by running a "risky" campaign designed to "galvanise the white Sun vote" against Mr Watkins, because he was convinced he was going to lose his seat.
Extremist claim
Mr Watkins has accused his opponent of implying that he was in league with extremist Muslims who wanted to kill the former minister.
Mr Woolas has defended the leaflets, saying it was legitimate to ask questions about how his opponent funded his campaign, the political company he kept and where he lived.
He has argued that he was targeted by extremists, including receiving death threats, because of the nature of the constituency and his national profile as minister responsible for immigration issues and accused Mr Watkins of not condemning them.
The case has been brought under Section 106 of the Representation of the People Act which makes it an offence to publish "any false statement of fact in relation to the candidate's personal character or conduct" to prevent them being elected - unless they believed it was true and had "reasonable grounds" to do so.
It is the first case of its kind in 99 years. Legally, the onus is on Mr Watkins to prove his case if he is to win.
If found guilty, Mr Woolas could be fined and barred from public office, with a fresh election triggered.
Mr Justice Griffith Williams and Mr Justice Nigel Teare have been hearing the case at Saddleworth Civic Hall in Uppermill, Oldham, which has been turned into an election court. A judgement is not expected until October.