Obituary: Sir Cyril Smith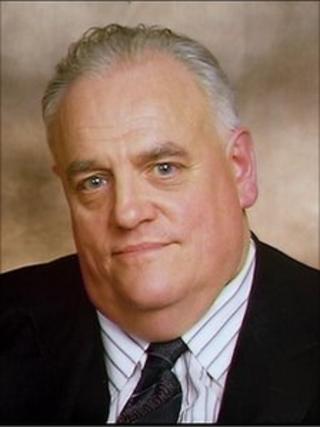 He denounced the House of Commons as the longest-running farce in the West End, but Cyril Smith proved from the start of his political career one of its most distinctive figures, as large in spirit as he was in person.
When he took his seat at Westminster in 1972, he arrived in London in ebullient fashion.
He brought with him a trainload of Rochdale supporters and, for the next two decades, he cut a rumbustious figure in British politics.
Two years earlier, the Liberal Party had struggled to make an impact, winning only six seats in the general election.
When it came to making a big impression, though, Cyril Smith could not have been better cut out for the role. Frequently outspoken, his capacity for blunt speaking often put him in the headlines.
His bullish character saw him promoted to be his party's chief whip in 1975 under the then leader Jeremy Thorpe.
Strangulation
He called his party's alliance with the incumbent Labour Government an abomination, and twice failed to have the pact ended by party ballot.
These setbacks led to his resignation as party employment spokesman, but a year later he was back in the post.
Before the 1981 Liberal-SDP merger, Cyril Smith admitted that he had initially wanted to strangle the Alliance at birth, but had later come to accept it.
Always critical of his leader David Steel, he stated the Liberals "must be free and independent".
This was not the first time Cyril Smith went against the grain of his party. Back in his hometown of Rochdale, Lancashire, he had been, at 19, the youngest Liberal agent in the country.
But two years later, in 1950, he joined Labour, wanting to be in a party that had power, he said.
Although he worked hard as a councillor and realised a childhood ambition to be mayor of Rochdale, Cyril Smith fell out with his Labour colleagues and briefly worked under his own independent label.
These were perhaps the protests of a man who had to work doubly hard for everything.
Childhood challenges
His autobiography, Big Cyril, revealed the poverty of his 1930s upbringing as the illegitimate child of a Rochdale housemaid.
After watching his mother work "like a Trojan" for years to support her family, Cyril Smith was able to reward her in later life. When he became mayor of the area, she was his mayoress.
A long kidney illness interrupted his schooling for a year and led to his obesity. Although a course of dieting in 1976 reduced his weight from 28 stone (178kg) to 23 (146kg), it went up again later.
His 75in (1.9m) waistline and distinctive Lancashire dialect made him ripe for caricature.
Knighted in 1988, the same year he announced he would not stand again for Parliament, Sir Cyril's views were always well aired.
He never seemed afraid to speak out on matters of principle though, and despite being a Liberal, he favoured the restoration of hanging for example, and was firmly anti-establishment (but liked the Queen Mother).
And while he was all for having a nuclear deterrent, he was strongly against unions having a closed-shop arrangement - in his own Rochdale spring factory, Sir Cyril ensured his works council helped to run it.
Favourite of the House
Making waves proved an ongoing occupation for Cyril Smith, particularly during his time in Parliament.
It was a testament to his great energy, strength of character and gregarious style, that despite his limited political achievements, he remained a House favourite and a much-requested public orator.
Despite his raw background and radical opinions, Sir Cyril found a natural forum at Westminster, where his big frame and bigger personality made him a natural proponent of the Liberal party's great tradition for individualism.