Business as usual for 'Big Brother state'?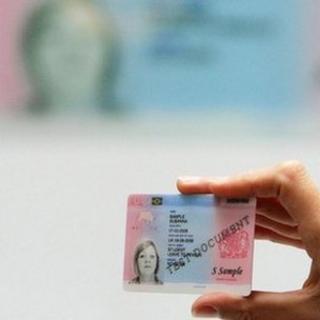 Privacy campaigners might have been forgiven for thinking all their Christmases had come at once when the coalition government came to power.
As the Conservatives and Liberal Democrats groped about for common ground on which to base their unlikely coalition, the abolition of ID cards and the dismantling of the "database state" suddenly shot to the top of the political agenda.
Here was one issue on which both parties could heartily agree - that the state under Labour had become too powerful and too concerned with gathering and storing the personal details of citizens.
One of the coalition's first acts was to set legislation in train to scrap ID cards and the ContactPoint children's database - and to begin opening up much of the data held by government agencies and departments to public scrutiny.
These developments have been greeted with something bordering on amazement by campaign groups such as Liberty and NO2ID, who had grown used under the previous government to hearing their concerns dismissed as "airy fairy" civil libertarianism, to use one of former home secretary David Blunkett's favourite phrases.
But some fear that despite the big headline announcements, behind the scenes it is very much business as usual for the database state.
The pressure to make efficiency savings by any means possible - and the fear of expensive legal action from IT suppliers if contracts are cancelled means that some big IT schemes conceived by Labour are going ahead as planned.
Big savings
For example, a huge scheme to transfer all medical records in England on to a central database - criticised by the Conservatives and Lib Dems when they were in opposition - is being rolled-out despite concerns from some GPs that patient trust will be compromised.
But alarm bells really began to ring for civil liberties' campaigners when Cabinet Office Minister Francis Maude and Treasury Chief Secretary Danny Alexander unveiled the head of the coalition's new Efficiency and Reform group, which is likely to play a crucial role driving through massive cuts in public spending across government departments.
Football fans will know Ian Watmore as the former chief executive of the FA, but in a former life, as a top civil servant under Tony Blair, he was the prime mover behind "transformational government", Labour's controversial plan to allow public sector workers to share data on individuals.
When it was launched in 2005, this was seen as the key to making big savings in the delivery of public services. It never grabbed headlines in the way that ID cards did, but to civil liberties campaigners it represented just as big a threat.
Under transformational government, 445 local authorities in England and Wales and eight government departments are now able to access the Department of Work and Pensions' Customer Information System (CIS), one of the biggest databases of personal information in Europe.
The system contains information on about 92 million people, including sensitive data such as relationship history, ethnicity and whether someone is being investigated for fraud.
But despite assurances that it is a secure network, public sector workers, including court staff, have repeatedly been caught using it to snoop on personal details.
Data sharing
Some 180 public sector workers are reported to have breached CIS security by looking up personal details about friends, relatives, colleagues, celebrities or themselves. At least 35 have been sacked, but with 200,000 people able to access the database, many more breaches could have gone undetected.
In a speech last year, then shadow immigration minister Damian Green described transformational government as "highly sinister" and the "end of privacy for any British citizen".
Security concerns were such that plans to use the CIS as part of the National Identity Register were shelved in March, a decision confirmed this week in the wake of the cancellation of the ID card scheme, but there are currently no plans to curb widespread access to it by public servants.
Indeed, it is seen by some officials as one of the big, unsung success stories of government IT, enabling civil servants to deliver more for less in exactly the way that the new coalition government is demanding of them.
The return of the architect of transformational government, Ian Watmore, to the heart of government is seen by civil liberties campaigners as a sign that transformational government could be about to make a comeback - even though the Cabinet Office insists data sharing is not part of his remit and there is a government-wide freeze on new IT spending.
"Mass data sharing is still one of Whitehall's 'efficiency' mantras," says Phil Booth, national coordinator of campaign group NO2ID.
"It's too early to tell under what guise transformational government may reappear - it had already begun to be morphed into Smarter Government in Gordon Brown's twilight years - but NO2ID will be watching very carefully to see how the various departments and the Cabinet Office respond to the cuts regime."
Credit agencies
The other concern among campaigners is that although the days of the big, centralised government database may be numbered, the "database state" will continue to grow by being outsourced to private companies.
"Government not doing things itself doesn't necessarily mean it's stopped trying to do them," says Phil Booth.
"Transformational government is unlikely to resurface as another round of gigantic databases, but rather as a set of processes and regulations," he says.
There is particular concern about the coalition's plans to bring in credit reference agencies to "go after" suspected benefit cheats.
The government says it will be using data that is already publicly available and has denied it will be a licence for officials to embark on "fishing expeditions" that will result in false allegations against individuals and unwarranted intrusion into privacy.
Information Commissioner Christopher Graham was sufficiently concerned about the proposals to demand a face-to-face meeting with welfare reform minister Lord Freud to "clear the air".
The BBC understands that this will not now happen, although ICO officials will meet representatives from the DWP on 16 September to discuss the watchdog's concerns.
'Legal parameters'
A DWP spokeswoman said: "DWP is keen to work with the Information Commissioner. We will always work within legal parameters and are only considering the use of data that is already publicly available and extensively used in the private sector."
She said credit reference agencies would not be given access to the CIS database, stressing that this was "private customer data gathered for social security purposes only".
Even the most hardened civil liberties' campaigners concede that private companies are generally more efficient and less accident-prone in their handling of personal data than central government. The reputation of multinational companies such as Experian depends on it.
And with the pressure on to cut the £1.5bn annual bill for benefit fraud, welfare bosses should arguably be using every legal tool at their disposal to catch cheats.
It remains to be seen how they will balance this with the government's civil liberties agenda when they come forward with detailed proposals later this year.
Only then will we begin to get an idea of how strong the coalition's determination to slay Big Brother really is, when stacked up against the realities of cutting the budget deficit.