Unison gives Ed Miliband backing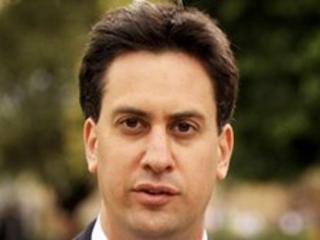 Leaders of the country's biggest public sector union have given their backing to Ed Miliband in Labour's leader race.
Unison joins the GMB, Ucatt and Unity as unions whose leaders have thrown their weight behind the younger of the Miliband brothers in the contest.
Sixty three MPs and 58 constituency Labour parties have also backed him.
Although the backing is seen as significant, the September election of Gordon Brown's successor will take place on a one member one vote basis.
Mr Miliband, a former climate change secretary, is currently running in second place in the contest in terms of declared backers from constituency parties and MPs.
He is ahead of Ed Balls, Andy Burnham and Diane Abbott but behind his elder brother and former Foreign Secretary David Miliband, who has the support of 81 MPs and 86 constituency Labour parties.
The deadline for supporting nominations in the contest is on Monday, with the actual voting taking place in September.
The vote is broken down into three sections - Labour MPs and MEPs, party members and members of affiliate organisations. The results from the separate categories each make up a third of the final result.
The result is due to be announced at the start of Labour's annual conference in Manchester on 25 September.