Labour 'needs elected chairman'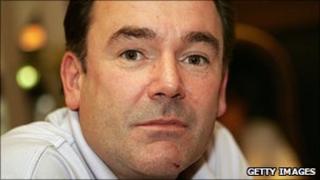 Left-wing Labour MP Jon Cruddas has called for the party to have an elected chairman in future.
Mr Cruddas told Sky News that he and stand-in leader Harriet Harman both backed the change, and that he would be interested in running for the job.
It was time for the party to hold a thorough debate on policy following its "second-worst defeat since 1931" at the recent general election, he said.
Labour's chairman is currently appointed by the party leader.
Mr Cruddas came third in the 2007 contest to become Labour's deputy leader, losing to Ms Harman, who is currently standing in as leader following the resignation of Gordon Brown.
Ms Harman is also party chairman.
'A different form'
Mr Cruddas, the MP for Dagenham, said: "She has the job as deputy leader. She has the job as chair of the party.
"She has a number of other responsibilities as well, but I think she agreed when we stood for the deputy leadership together that the chair of the party should be elected as well.
"So I think there's quite a lot of uniform thinking across the top of the party that we need a different form of election, whereby the chairman isn't just appointed to control the party but it's there to represent a lot of its views."
Mr Cruddas said he had decided not to run to succeed Gordon Brown at the head of the party, as the role "doesn't really interest me".
"There's a debate going on and a number of the candidates in the election say the chairman of the party should be elected by the party, rather than just appointed by the leader.
"And if that is the case and the changes to the rules go through, then I'd put myself forward as a candidate."