Iraq inquiry: Forces welfare was under 'huge strain'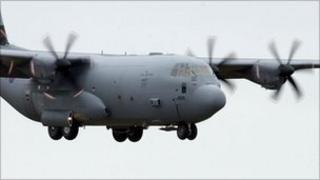 One of the constants of the Iraq inquiry has been Sir John Chilcot's courteousness in dealing with the witnesses.
However, there was some unmistakeable prickliness in the air on Monday when Sir John came face-to-face with Carne Ross, a former diplomat at Britain's mission at the United Nations in New York until 2002.
It is worth noting that Mr Ross wrote an article in The Guardian last year predicting that the Iraq Inquiry would be "a whitewash".
"That Sir John Chilcot served on the Butler inquiry is like trying the same crime twice with the same judge and jury - not a credible standard for truth seeking," he wrote in November 2009.
On the night before his appearance at the Iraq Inquiry, Ross submitted a written statement in which he restated his established view that the British government "intentionally and substantially" exaggerated the weapons threat posed by Saddam Hussein in 2002 and 2003. Ross also urged that there should be "a full release" of government documents relating to the Iraq war.
When Sir John Chilcot opened Monday's proceedings, he went to some lengths to re-emphasise the inquiry's commitment to openness, but he also pointed out that Ross had not requested that government papers be declassified in time for the hearing.
'Strong case'
At the outset, Ross sought to clarify his position.
"You said that I didn't ask for any documents to be declassified in the course of my (written) testimony, although, in fact, my testimony says that almost all the documents I reviewed in the course of preparing for my testimony should be released. That remains my view".
The Chairman was in no mood to open a public discussion on government papers that have not been declassified.
"You made a general sentiment, we understand it is in your statement," Sir John remarked, as he cut Ross short with uncharacteristic brusqueness.
One document that was declassified by the Cabinet Office this week, revealed that ministers were advised that there was "a strong case for stepping back from military leadership" in the aftermath of the Iraq war and allowing other countries to take on the role.
In early March 2003, just before the invasion of Iraq, a senior Treasury official, John Dodds, wrote a briefing note for the then chancellor, Gordon Brown, and the chief secretary to the Treasury, Paul Boateng.
In the paper, Dodds warned: "If ministers want Britain to continue to be in a leadership position there will be significant costs - perhaps £1bn a year for at least two years".
"There are risks that our taking on military leadership will result in our being sucked into wider responsibilities for reconstruction with even higher costs".
'Gravity'
However, Dodds also acknowledged that the prime minister and other ministers would probably not want to "walk away" from a leadership role.
In the event, the estimates of £1bn a year proved to be fairly accurate.
The cost of Britain's overall involvement in Iraq totalled about £9bn by 2009, when UK forces were withdrawn.
Giving evidence later the same day, Lord Boateng was asked about the warnings contained in the Dodds paper.
"My first thought, when I read it, was that this was an exemplary paper. I don't think I have ever read a better submission actually, given the gravity of the situation that we faced at the time".
But committee member, Sir Roderic Lyne wanted to know if the paper had caused Lord Boateng "to lose any sleep".
"I was exercised always at that time, not primarily by the implications, frankly, for the public purse; I was exercised at the enormity of the situation into which we were going in terms of its impact on human life," replied Lord Boateng.
On Friday, former armed forces minister Adam Ingram was questioned about a range of welfare issues.
He said the overall welfare package for military personnel had been significantly increased by 2006/07, but he admitted there were problems.
'Huge strain'
The standard of UK housing for members of the armed forces was "an inherited disaster".
The Harmony Guidelines that dictate the period between tours of operational duty were under "huge strain".
And the air bridge that had provided transport for troops returning home from Iraq had been "fragile".
Mr Ingram was also pushed on why the government had not published estimates of Iraqi civilian casualties.
He argued that this would have involved going to hospitals, often with extra force protection, thereby putting even more lives at risk.
In conclusion, Mr Ingram said he was "an unreconstructed supporter" of what Britain did in Iraq.
Paying tribute to British armed forces, he argued that Iraq was a better place and Britain had made a difference.
There will be two more weeks of evidence in this current round of public hearings.
The key witness next week is likely to be Baroness Manningham-Buller, the former head of MI5.