Clare Bailey selected as new leader of Green Party in NI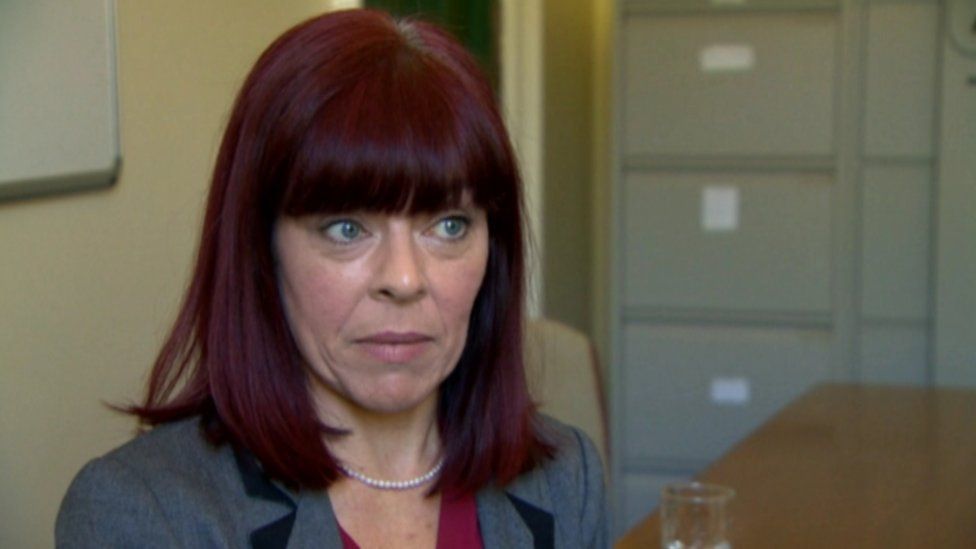 Clare Bailey has been selected as the new leader of the Green Party in Northern Ireland.
The 48-year-old replaces Steven Agnew, who had led the party for the past seven years.
Ms Bailey told the BBC's Good Morning Ulster programme she was "absolutely delighted" with the appointment.
"I had a lot of people contact me after Steven's announcement and I gave it some serious consideration.
Ms Bailey was first elected to the NI Assembly in 2016 for the South Belfast constituency.
She has been a member of the party since 2010, and is one of only two Green Party NI MLAs.
Ms Bailey says she hopes to have a "great raft" of Green Party candidates in the local election in May.
"It's a tough political climate to make that breakthrough," she told BBC NI's Good Morning Ulster.
"We're still going through a lot of the politics of the past - many people still vote along the identity lines in Northern Ireland.
"My children, who are voters now, grew up in a Northern Ireland that was very different from the Northern Ireland I grew up in and we're seeing a lot of people wanting a politics for the future rather than remain tied to politics of the past.
"We believe there is room for the Green political message to get out there."
In July her predecessor Mr Agnew said while he was giving up his role as leader, he would continue to hold his post as an assembly member for North Down.
"I have decided to make way for a new leader partly because it's what's best for the Green Party and partly because it's what's best for my family," he said at the time.
The Green Party said Ms Bailey was preparing a private members bill on the creation of buffer zones around reproductive health care clinics when the institutions broke down.
She is also co-chair of the assembly's all-party group on domestic and sexual violence.
The party said she has taken on the mantle of party leader unopposed.