Unfairly dismissed woman gets £11,000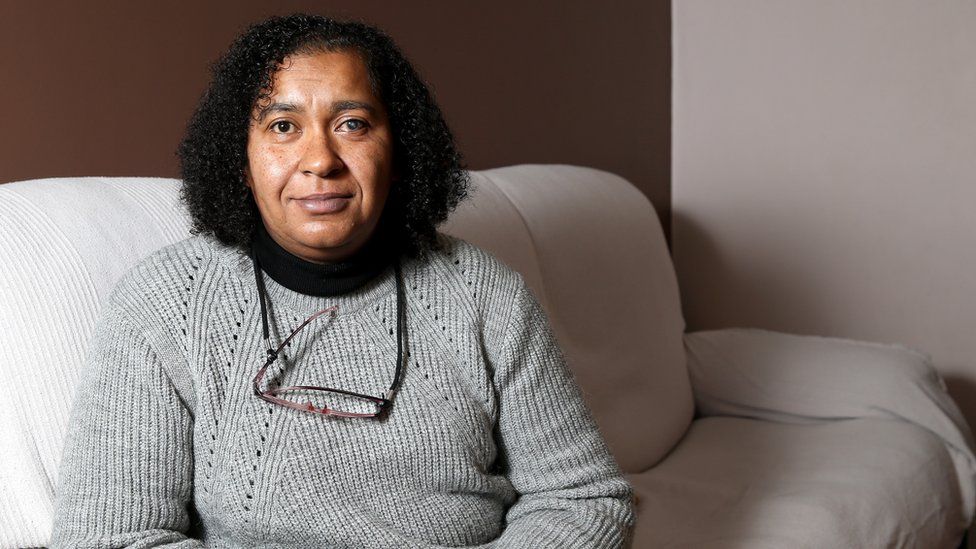 A disabled woman has been awarded £11,852 after an industrial tribunal found she had been unfairly dismissed.
Celia Luisa Pereira da Costa, who has glaucoma and chronic eye difficulties, has worked at Summer Garden Salads in Dungannon since 2012.
In June 2017, she was asked to peel and chop onions which caused "pain and discomfort" to her eyes. She went to her doctor and took time off work.
She asked to be excused from those duties, but was sacked in August 2017.
The tribunal ruled that the company had unlawfully discriminated against her by failing to make reasonable adjustments as required by the Disability Discrimination Act.
The tribunal heard that Ms da Costa had glaucoma and chronic uveitis in both her eyes since the age of 16.
Ms da Costa, who was supported by the Equality Commission, originally joined Summer Garden Salads Limited as a janitor but moved into food production.
She said her employer been aware of her glaucoma from the start of her employment.
"I had no problem handling and cooking onions, but, when I was asked to help with peeling or chopping them, it caused me a lot of pain and discomfort in my eyes," she said.
"I had to attend the eye clinic at the hospital and was off work.
"The only thing I could not do was peel and chop onions. I could do all of my other duties without any difficulty."
The company did provide protective eye goggles, but Ms da Costa said she needed to wear her glasses when peeling onions and experienced difficulty with her glasses steaming up if she placed the goggles over them.
Ms Da Costa said she felt the company could have arranged for the peeling and chopping of onions to take place in another part of the production area or someone could have assisted her to peel and chop onions.
Summer Garden Salads said it was not financially possible to employ someone to peel or chop onions, or to prepare them in another part of the factory as there was a risk of "microbial contamination" between the gluten and gluten-free sections.
The Tribunal accepted on balance that the adjustments "would have been of little or no cost".
It decided that Ms Da Costa "was unlawfully discriminated against because the company failed in its duty to make reasonable adjustments, instead proceeding to dismiss her."
Mary Kitson from the Equality Commission said "relatively minor changes to the working environment can make a world of difference"
"In this case, Celia Da Costa found herself out of a job which she enjoyed and valued, and this had a considerable impact on her," she said.
"As the Tribunal has found, this was avoidable had adjustments been made to support her in carrying on work she had been doing satisfactorily for a number of years."