No investigation over Lord Kilclooney 'typical Indian' tweet
By Jayne McCormack
BBC News NI Political Reporter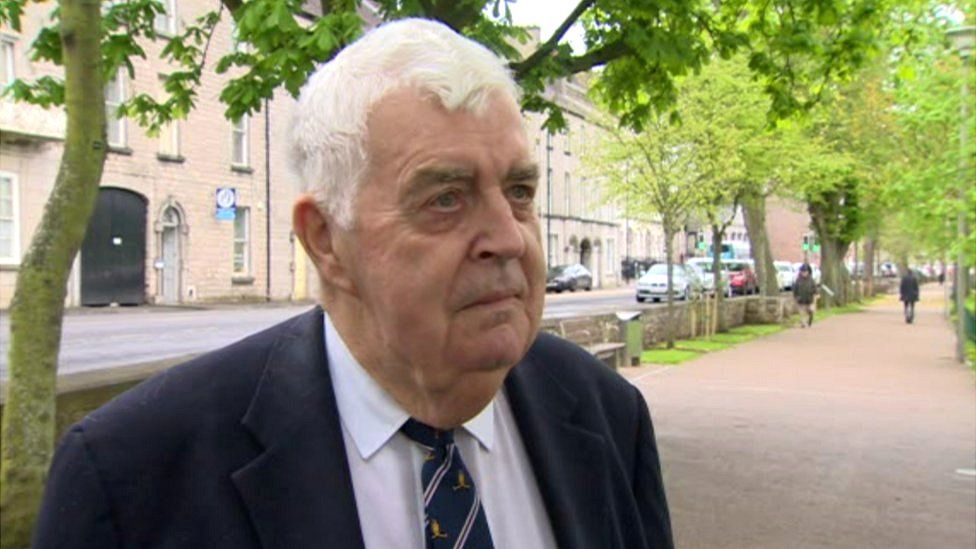 There will be no formal investigation into Lord Kilclooney over a tweet he posted regarding Leo Varadkar, a Westminster standards commissioner has said.
It has concluded it does not fall under the remit of what it can investigate.
At the time, Lord Kilclooney's tweet was widely criticised, with former Ulster Unionist Party (UUP) leader Mike Nesbitt saying he could only interpret it as a "racist comment", while Alliance Party leader Naomi Long said it was a "slur on all Indian people".
The former Ulster Unionist Party deputy leader did not apologise and insisted the remark was not racist.
The House of Lords commissioner for standards is Lucy Scott-Moncrieff.
A spokesperson for Ms Scott-Moncrieff's office said it had considered the complaint as part of an "initial assessment", but dismissed it without opening a formal investigation.
"A member's opinion, or the way they express themselves, does not fall within the scope of the code," it added in a statement.
policy matters or a member's views or opinions
the funding of political parties
alleged breaches of the separate code governing the conduct of Government ministers as ministers
members' non-parliamentary activities
Lord Kilclooney told BBC News NI that he was "satisfied" with the watchdog's decision.
"It was as expected - the complaints weren't well-founded," he added.
SDLP MLA John Dallat, one of the complainants who contacted the standards commissioner about the tweet, said he was not satisfied with the decision.
"While Mr Taylor removed the remarks, he did not apologise and so we must assume he thinks such language in this day in age is appropriate, and that is unacceptable," he said.
"To receive a letter from someone as important as the Commissioner for Standards telling me they will not investigate John Taylor's remarks raises many questions.
"What does a member of the House of Lords need to do to merit investigation?"