NI political parties receive £300k in donations
By Jayne McCormack
BBC News NI Political Reporter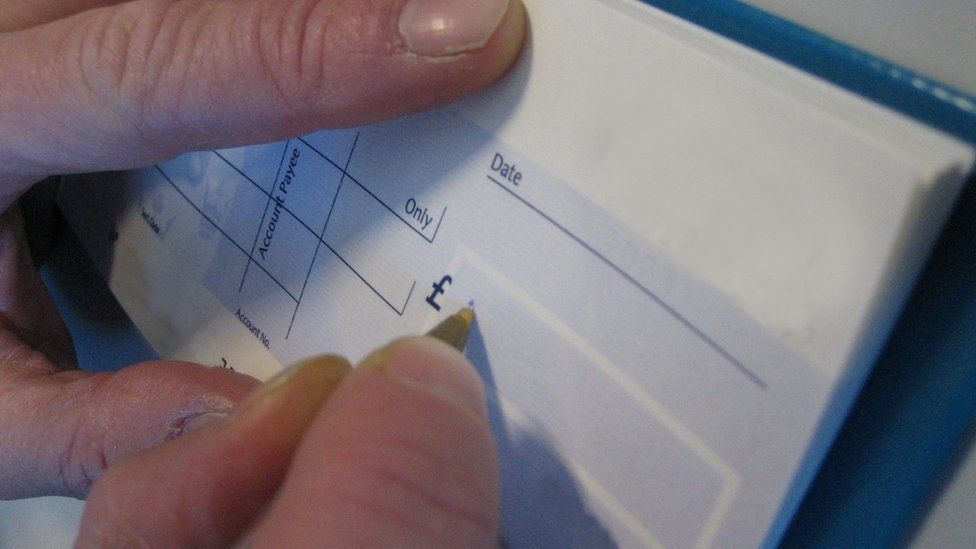 NI's political parties received almost £300,000 in donations and from public funds between January and March 2018.
The details have been published by the Electoral Commission.
It shows Belfast International Airport gave £4,000 to the DUP's North Antrim Westminster Association.
Of all the donations to parties, the only other one listed outside a company or a public fund was £2,000 from James Kingan to the Ulster Unionist Party's North Down Association.
The bulk of the cash received by Northern Ireland's parties came from public funds.
That is grants from the House of Commons, the House of Lords, the Northern Ireland Assembly and the Electoral Commission, which they are entitled to in line with the votes they attract.
In total, Northern Ireland's parties received £277,039 - from 1 January to 31 March 2018.
Democratic Unionist Party - £107,848
Sinn Féin - £80,327
SDLP - £27,481
Alliance Party - £18,615
Ulster Unionist Party - £25,926
Green Party - £16,842
The Electoral Commission said Sinn Féin had failed to meet the deadline for reporting donations for the first quarter of 2018.
Ann Watt, head of the Electoral Commission in Northern Ireland, said that was "disappointing", but she welcomed "the public scrutiny and transparency" that publishing the data brought to the democratic process.
It also says parties must report details of donations of more than £1,500 to their constituency associations.
However, the law only covers donations made to parties from 1 July 2017 onwards.
The decision not to back date the publication of donations prompted criticism about transparency.
Until this year, Northern Ireland was exempt from UK rules that required donations over £7,500 from a single source to a political party to be made public.