Consultation delay after cabinet 'spat'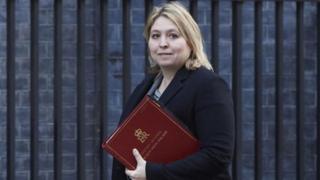 When Stormont politicians were given drafts of the long awaited legacy consultation document on a confidential basis last week, their understanding was that a full public launch of the process would follow within days.
However that was before Tuesday's cabinet 'spat', during which other ministers took Karen Bradley to task for proceeding without a specific question on the controversial statute of limitations proposal.
The Northern Ireland Office had e-mailed other departments some time ago and thought there were no objections.
The plan had been to have no specific question about the statute of limitations but to include an "open chapter" in which respondents, including veterans' groups, could have made any suggestions they wanted.
The DUP indicated its support for dealing with the problems surrounding prosecutions against military veterans via a future wider consultation, potentially to be led by the Ministry of Defence.
But the cabinet criticism from Defence Secretary Gavin Williamson and others shows the strength of feeling over recent cases involving soldiers who are now senior citizens.
One aspect of the consultation might offer some comfort to such old soldiers.
It's suggested an anomaly whereby Northern Ireland's two year early release scheme did not apply to offences before 1973 will be ironed out and there may be more clarity that former members of the armed forces can benefit from the scheme.
Northern Ireland Office sources reject newspaper reports suggesting the entire legacy consultation will now be shelved.
But it is certain that, in the wake of the Cabinet discussions, officials will want to pause for thought before pressing ahead with publication.