Sinn Féin picks candidate for West Tyrone by-election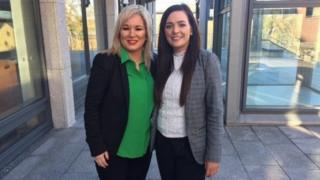 Sinn Féin has selected solicitor Órfhlaith Begley as its candidate to contest the West Tyrone by-election.
The 26-year-old County Tyrone woman was chosen by the party at a selection convention in Omagh on Sunday.
She is the daughter of Seán Begley, a long-serving Sinn Féin councillor on Omagh District Council.
The by-election was triggered by the resignation of Sinn Féin MP Barry McElduff last month after he posted a controversial video on Twitter.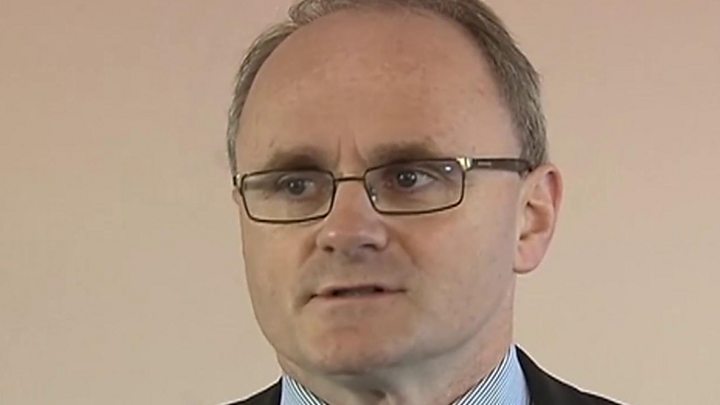 Mr McElduff posed in a shop with a loaf of Kingsmill bread on his head.
He posted the clip on social media on the 42nd anniversary of the killing of 10 Protestant workmen by IRA gunmen in Kingsmills, County Armagh.
Mr McElduff apologised, saying he did not make the connection between his actions and the massacre.
But the sole survivor of the gun attack in 1976 said he would not accept Mr McElduff's apology, adding: "I'll never forgive him."
'Modern and inclusive'
Ms Begley, from Carrickmore, said she was "proud" to have been chosen and she hoped to be a "new voice" for the constituency.
"I look forward to working with the Sinn Féin team in West Tyrone to regain the Westminster seat and build on the first-class representation Sinn Féin provides for all," she said.
"If elected MP for West Tyrone I pledge that I will be an MP for all, that I will work without fear or favour for all the people of this constituency."
"I want a modern and inclusive Ireland," she added.
Sinn Féin described Ms Begley as a "passionate human rights advocate" in her legal work, and said she had worked on several election campaigns in West Tyrone.
A date has yet to be confirmed for the by-election.