General election: Workers' Party bemoans 'sectarian' poll
By Gareth Gordon
BBC News NI Political Correspondent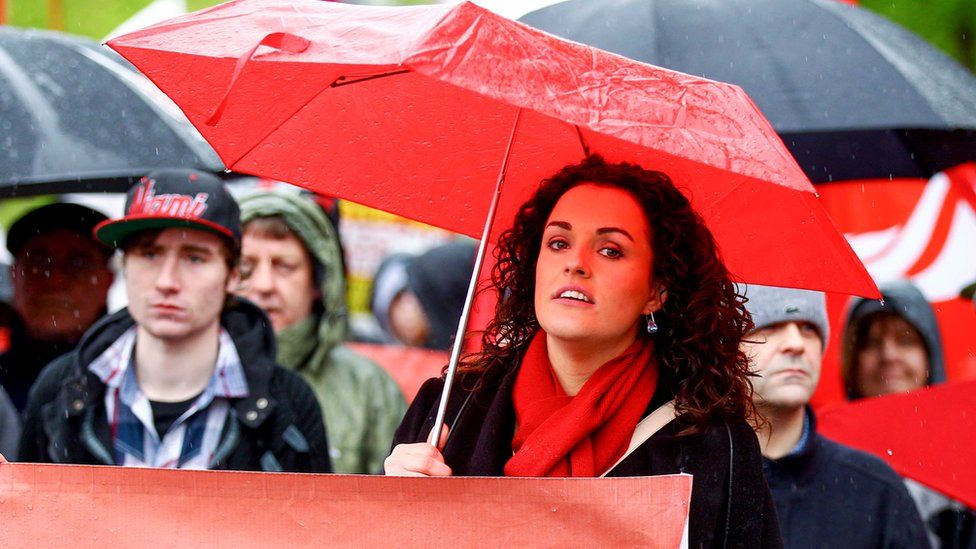 The Workers' Party has attacked the major parties in Northern Ireland for seeking to turn the general election into "another sectarian headcount" based on Brexit and the Irish border.
In its manifesto, the party says the election should be about what really matters to people.
It urges the construction of a socialist society.
The party, which is fielding two candidates in the election, headlines its manifesto as What Really Matters.
an increase in corporation tax;
a minimum thirty per cent increase in funding for mental health, learning disability and children and family services;
a commitment to build 20,000 new publicly-funded houses each year;
a ban on zero-hours contracts;
a living wage of £10 an hour;
the immediate removal of a number of peace walls in Belfast;
legislation to ensure free, safe and accessible abortion in Northern Ireland.
"This election has been dominated by talk of pacts, inter-party deals and paper candidates," says the party.
"But for working class people - employed, unemployed, young people and pensioners - there are very real, pressing and systemic problems to be faced.
"The major parties have sought to slug out yet another sectarian headcount, this time based on Brexit and the border.
"The reality is that it is about neither."