Tourist winched to safety in Causeway cliff rescue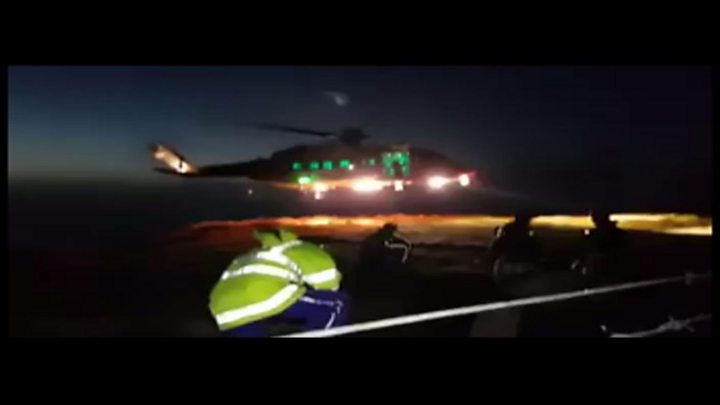 There were dramatic scenes as a Belgian tourist was rescued from cliffs at the Giant's Causeway in County Antrim on Monday.
The Coastguard Rescue Teams were alerted to reports of a man in difficulties on the cliffs.
The tourist was quickly located near the rock formation known as the Chimneys, after he tried to climb up from the coastal path.
The light was fading as the rescue took place.
Coastguard Helicopter Rescue 999 was able to winch the stranded tourist to safety, and deliver him uninjured to staff on the ground.
Ryan Gray, Senior Maritime Operations Officer from the UK Coastguard, described the rescue:
"The winch man was lowered out of the helicopter on a wire and secured the 21-year-old casualty to him and winched him back up.
"The helicopter then manoeuvred him to a safe location and dropped him off with the team on the ground.
"The north coast attracts a lot of young tourists who take themselves off to do exploring, but unfortunately this one found himself in a little bit of difficulty."