David Ford will not seek re-election as justice minister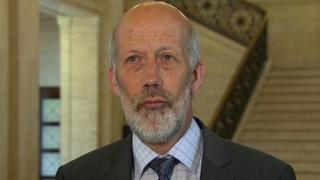 David Ford will not put his name forward to be justice minister after the Assembly elections in May.
The Alliance Party leader has held the post since policing and justice powers were devolved to Stormont in 2010.
Mr Ford will run for re-election as an MLA, but a party spokesperson says the leader would not take the justice job again when the executive positions were decided after the election.
It is unclear if the party will take up the post.