Máirtín Ó Muilleoir becomes South Belfast assembly member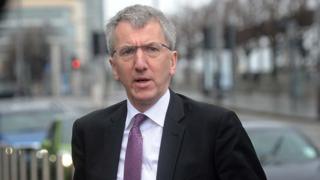 Sinn Féin's Máirtín Ó Muilleoir has been co-opted to the assembly as a South Belfast MLA.
He replaces Alex Maskey who, in turn, is replacing Sue Ramsey as a West Belfast assembly member.
Mr Ó Muilleoir, a former lord mayor of Belfast, has also been selected to contest the general election in South Belfast.
Speaking after a Sinn Féin selection convention, he described it as a "great honour".