Loughinisland massacre report set to be published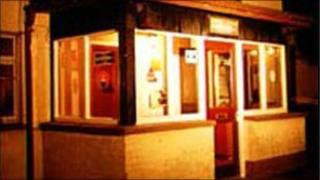 A report on the police investigation into an Ulster Volunteer Force shooting which killed six men in a County Down bar will be published on Friday.
The massacre at the Heights Bar, Loughinisland, happened as customers watched the Republic of Ireland play Italy during the 1994 World Cup.
Police Ombudsman Al Hutchinson is probing the police inquiry.
Victims' families criticised the original investigation by the RUC, the police force at that time, in 2006.
They were prompted by claims linking at least one alleged security force agent to the gang which murdered their loved ones.
Relatives said they were particularly concerned over how the investigation was conducted.
A spokesman for the ombudsman confirmed that the report would be published on Friday.
It was expected to have been released in March.
Barney Green, 87, one of the victims, was one of the oldest people to be murdered during the Troubles.
The others who died were Adrian Rogan, 34, Daniel McCreanor, 59, Eamon Byrne, 39, his brother-in-law Patrick O'Hare, 35, and 53-year-old Malcolm Jenkinson.