Belfast Suicide prevention group organises mass rally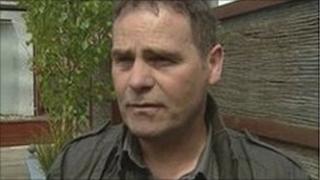 As politicians look towards getting back to work, they are already facing calls to work together more effectively from a suicide prevention charity.
The PIPS Programme suicide prevention organisation said around 10 people in Belfast had taken their lives since Easter.
It is organising a mass rally in the city on Monday night.
The organisation said the problem needed "a government departmental approach to the whole issue of suicide, it's just not a health issue alone".
Phillip McTaggart from PIPS Programmes said he wants more awareness of the ways people can be helped before they reach breaking point.
"Research in America on the Golden Gate Bridge in San Francisco where many people have taken their lives showed that 90% of people that were actually pulled back from jumping off that bridge were still alive 10 years later," he said.
"That's what we want to happen here because we know with the right help, the right support, people can go on to live a normal life."
The rally, Action 4 Change, takes place at Bone Heights, Oldpark Road, from 1900 BST.