Green Party manifesto: NI 'can lead low-carbon economy'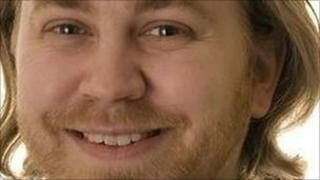 Northern Ireland is well-placed to be at the forefront of a global low-carbon economy, the Green Party has said.
The Green Party launched its assembly manifesto in Belfast on Tuesday.
It says the financial crisis and credit crunch can be an opportunity to build a future "based on stability, self-sufficiency and sustainability".
Insulating 500,000 homes across Northern Ireland would create thousands of jobs, help tackle fuel poverty and combat climate change, it says.
The party says it could free up an extra £1.5bn for public services by making changes to the governance of NI Water and by suspending new road-building projects.
Other pledges in the Green Party manifesto include:
Opposing an increase in university tuition fees;
Reconstituting NI Water as a customer's company, introducing a metering system so each household would receive 90 litres per person free each day with charges introduced for water wastage;
Supporting plans to give Stormont power to vary corporation tax, but huge subsidy of banks and multinational supermarkets unfair - no reduction in top rate of corporation tax for big business;
Reducing Small Profits Rate to help local small businesses;
Cutting number of assembly members to 80 and reducing government departments to nine;
Introducing legislation to limit greenhouse gas emissions.