Two people rescued from Londonderry house fires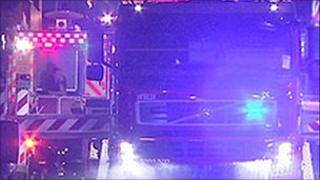 A woman has been rescued from a fire at a house in Londonderry.
The blaze broke out at the property in Ardfoyle in the Brandywell on Monday evening.
The fire started in the living room and the cause is being investigated.
And a man's been treated in hospital for the effects of breathing in smoke after a fire at an accommodation block in Derry. It broke out on the third floor of the Rockmills building on Strand Road last night.