Anonymity for donors to NI parties continuing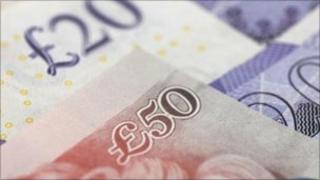 NI political parties have clashed over a government decision to extend by two years legislation which guarantees anonymity to political donors.
The Northern Ireland Office said that the deteriorating security situation meant donors still needed to be protected.
Sinn Fein has said the decision will contribute to "justifiable public cynicism" about political transparency.
However, the DUP said security considerations were "paramount".
Almost eight out of ten respondents to a government consultation wanted the donations to be made public, with 12% against and the remainder, including the SDLP, accepting the two-year extension but demanding more openness.
Northern Ireland Office minister Hugo Swire said he supported the desire for more tranparency.
"But I accept with regret that there remain concerns in Northern Ireland about intimidation which makes it difficult to achieve this," he added.
Strangford MLA Simon Hamilton said changes to the legislation would potentially have a negative impact on individuals' security.
Sinn Fein West Tyrone MP Pat Doherty said the current threshold for reportable donations should be reduced from £7,500 to £500.
He added: "Justifiable public cynicism is generated when it is perceived that political parties are not being open and transparent about their financial affairs."
Alliance MP Naomi Long called the decision "incredibly disappointing" and said Northern Ireland should have similar rules to the rest of the UK.
"Unfortunately, this decision reflects neither the changed political context in Northern Ireland nor the changed public mood, and does nothing to progress the principle of openness and transparency."