Plan for savings in Northern Ireland councils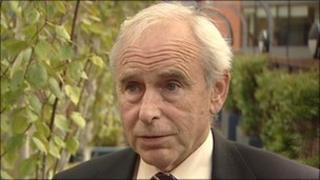 A new business plan is to be drawn up by Christmas in a bid to provide savings in local councils.
The Northern Ireland Local Government Association has met with the environment minister, Edwin Poots, to discuss the future of councils.
A plan to create 11 new super councils next year failed to win Executive agreement.
Outgoing NILGA president, John Matthews said he wants improved efficiencies among the existing 26 councils.
"The real challenge is to do more, to do it for less money and to provide a better service," he said.
"At the same time we have to bear in mind that we're probably going to face the challenge of taking on additional responsibilities.
"But that is really the minister's part of the equation and the minister should be explaining his aspirations in that direction."