Rodgers gets Cobain council seat in Belfast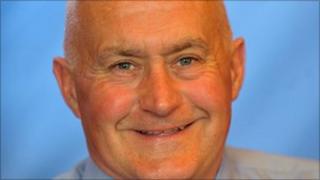 Fred Rodgers has been selected by the UUP to replace Fred Cobain as councillor for the Oldpark area on Belfast City Council.
The veteran unionist previously served as a councillor for the Oldpark area from May 1993 to May 1997.
Mr Cobain will continue as an assembly member for north Belfast.
Mr Rodgers said he was "delighted to be representing my constituents once again".
"I truly believe that communities working together can build a better future," he said.
"We need to take charge in our communities - ensure that crime and criminality do not succeed and that every individual person has a deserving quality of life.
"This is the only way we can sustain development and move forward."
Mr Rodgers was a member of the Harbour Police before setting up his own business as a building contractor more than 25 years ago.