Londonderry: Petrol bomb thrown at police vehicle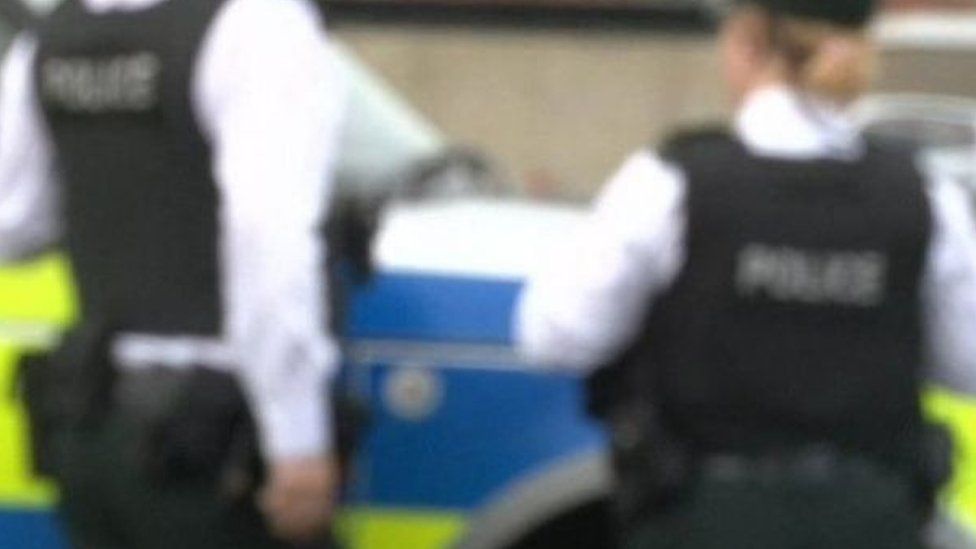 A petrol bomb was thrown at a police vehicle as officers attempted to disperse a crowd of about 40 people in Londonderry on Monday evening.
Police received reports of a number of people gathering at the Tullymore Road area of the city at about 19:20 GMT.
Officers seized a number of items including wooden planks and iron bars during the incident. There were no reports of any injuries, police said.
Insp Moore said some people are "disregarding repeated warnings".
He said parents and guardians "have an important obligation" to keep young people safe by knowing where they are going and who they are with.