Kayden McGuinness: Londonderry man guilty of manslaughter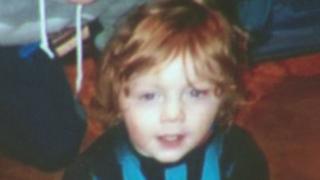 A Londonderry man has been found guilty of the manslaughter of toddler Kayden McGuinness.
Liam Whoriskey, a 25-year-old from Glenabbey Gardens in the city, was also found guilty of one charge of child cruelty.
The three-year-old was found dead in his bed in his family flat at Colmcille Court in the Bogside in Derry in September 2017.
The jury returned unanimous verdicts after 80 minutes of deliberation.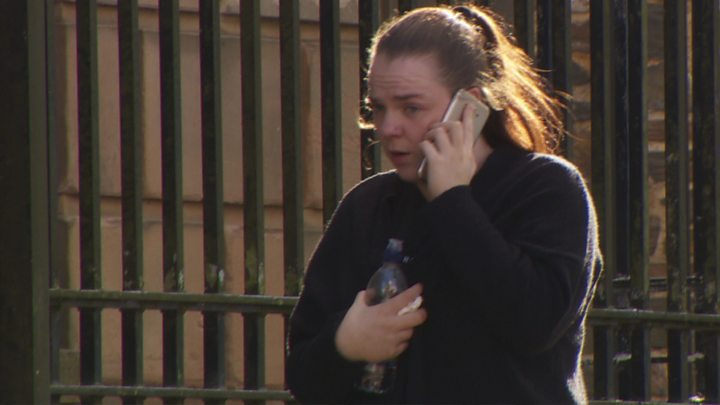 Family and friends of the toddler roared and clapped in a packed public gallery when the verdicts were announced.
'Hope he rots in jail'
Whoriskey shook his head as the jury foreman announced the verdict, following an 18-day-long trial.
Afterwards, Kayden McGuinness' mother, Erin McLaughlin, said she believed justice had been done.
"I am happy with the outcome and I hope he rots in jail. Nobody can ever understand how difficult it is to lose a child in this way."
"[Kayden] was just a wee boy who loved playing and loved his life and [Whoriskey] took that away from him, so I hope to God that the judge takes a good bit of his life away from him."
Speaking about her reaction to the verdict in court, Ms McLaughlin said: "I jumped out of my seat, just the reason being because we got some sort of outcome and that's it."
Ms McLaughlin became engaged to Whoriskey just five days before the death of Kayden.
Her son died as a result of 15 blunt trauma injuries which caused a bleeding and a swelling of his brain.
He sustained the injuries while he was in the sole care of Whoriskey.
Judge Philip Babington excused the 11 jurors for life and said he would sentence Whoriskey following a plea hearing on 29 November.
There was a noticeable police presence as both families traded insults on the way out.