Derry: Man shot in legs in 'vicious and brutal' attack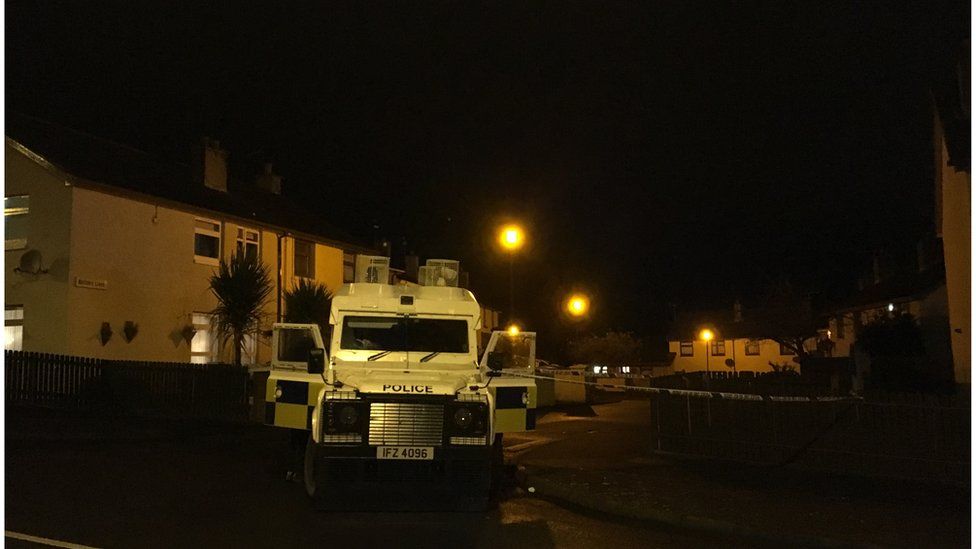 A man has been shot in the legs in what police have described as a "vicious and brutal" attack.
The man, aged in his 30s, was attacked in the Gogarty Close area of Ballymagroarty in Londonderry at about 20:15 GMT on Wednesday.
Police said an armed gang of up to eight masked men were involved.
The man is being treated in hospital for his injuries.
Insp Vince Redmond said: "This has all the hallmarks of a paramilitary attack. This was a vicious and brutal shooting in early evening when families were going about their business.
"The very fact that these gunmen thought it was acceptable to recklessly shoot this man in a built-up area where children and teenagers could be passing by shows the contempt they have for people in their community.
"The bullets could have strayed at any moment and hit someone passing by.
"Anyone who witnessed this masked and armed gang of up to eight men who roamed the streets in the early evening would have been absolutely petrified, including the victim himself," added Insp Redmond.
Sinn Féin Eric McGinley councillor told BBC Radio Foyle: "He was shot through one leg but the bullet travelled through the other leg too.
"Such attacks are wrong and I condemn it. There can be no place for the use of guns or gangs of masked men on the streets of our city.
"All of this is in stark contrast to the good work that is going on in this community."
Police have appealed for anyone with information to come forward.