Magee medical school opening postponed until 2020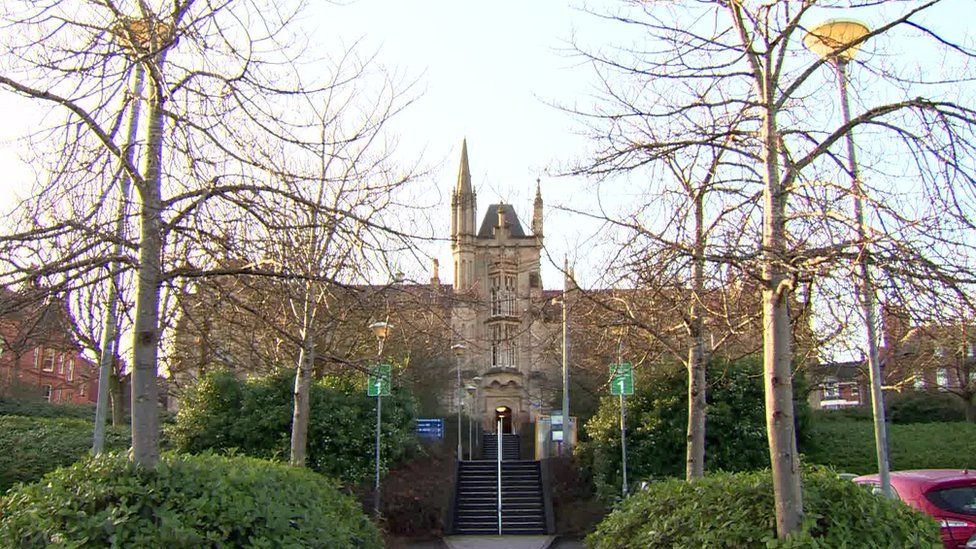 The planned opening of a medical school in Londonderry has been postponed until September 2020, the vice chancellor of Ulster University has said.
Prof Paddy Nixon told BBC Radio Foyle that the facility at Magee, which was due to open in 2019, will not open next year because there is no Northern Ireland Executive.
Up to £5m has already been invested in the medical school, he said.
"We could go at any stage. We are basically at a shovel ready stage."
He added: "The only thing that is stopping us from progressing in opening in 2019, 2020 or even 2021 is that simply there is no decision making."
A Department of Health spokesperson said: "The department has made clear publicly and privately that ministerial approval would be needed."
A Derry City and Strabane District Council spokeswoman said the medical school "is central to the establishment of the city deal bid, as is the expansion of Magee".
Both are linked to the existing maximum student numbers (MaSN) cap on student numbers in Northern Ireland, she said.
A successful city deal bid for Derry, the spokeswoman added, "has the potential to deliver on some of the initial key projects for the expansion of Ulster University at Magee".
Northern Ireland has been without a devolved government since January 2017, when a coalition led by the DUP and Sinn Féin collapsed.
"We are deeply frustrated," said Prof Nixon.
"We are quite clear that more medical students are needed here. We've done all the hard work from getting the curriculum and getting staff in place."
The only medical school in Northern Ireland is currently at Queen's University in Belfast.
The plan was that student numbers at Magee would rise from an initial 60 trainee doctors to 120 students per year within five years of opening.
Prof Nixon said "the department will always come back with a series of questions".
"The two core questions are value for money and the need," he explained.
"Let's be honest, it would be much cheaper to do this at Queen's because they already have the infrastructure.
"We will always have to make the case that there is regional need and it's important for Derry to have a bespoke medical school. I think we have made that case and made it very clearly and compellingly.
"There is a need for doctors. We have pressures on our GP practices and hospitals."
The university announced the appointment of Prof Louise Dubras as professor and foundation dean of the School of Medicine.
A former deputy dean of Medical Education at King's College London, she will oversee the delivery of the medical school in her new role.