NI social supermarkets help 1,000 people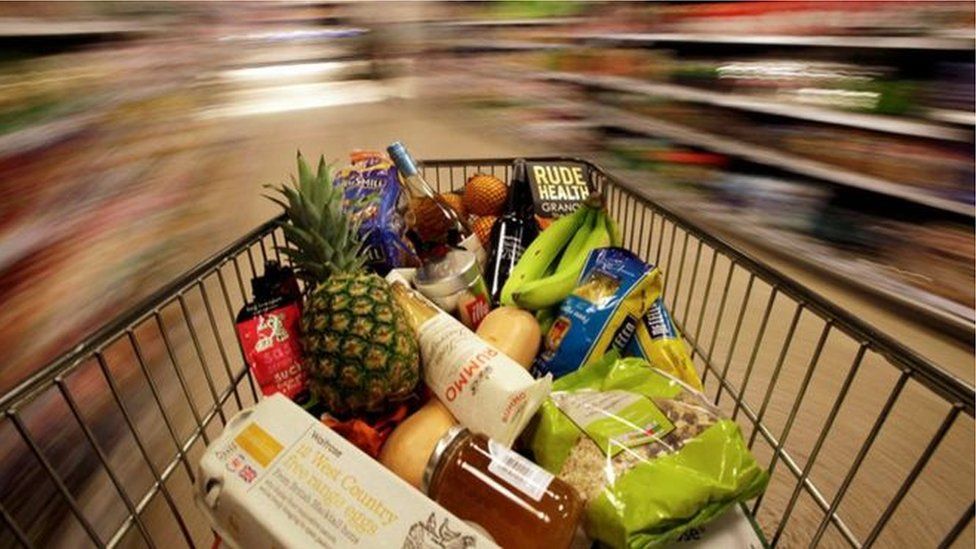 Northern Ireland's five social supermarkets have helped almost 1,000 people during their first nine months of operation.
The scheme, aimed at combating food poverty, launched in October 2017 as an initial 12-month pilot.
The Department for Communities (DfC) is now proposing to extend it for a year.
A spokeswoman said an interim evaluation of the scheme showed the "demand is there for the service and that it is targeting those in need".
"Case study and testimonial evidence has also demonstrated examples of positive early impacts," she added.
Northern Ireland's social supermarkets:
Between October 2017 and June 2018, 370 people became members of a social supermarket, accessing support services for themselves as well as food to support their families
The average household size is 2.7 people
Members are entitled to access enough food for themselves and their families on a weekly basis
At the end of June, 21.9 tonnes of surplus food from national retailers had been redistributed through the social supermarkets in addition to surplus stock sourced locally by each supermarket
The Footprints Women's Centre in Belfast, Apex Housing in Derry, Lisburn City Church, Strabane Community Project and Vineyard Compassion in Coleraine operate the five Northern Ireland supermarkets
The social supermarkets sell cheaper than usual products to people receiving welfare payments and tax credits.
Customers can purchase fresh and frozen food, dried goods, as well as fruit and vegetables, with stock coming from mainstream supermarkets and local suppliers' surplus food.
To access the social supermarkets, customers must also agree to sign up for a range of "wrap-around" services including money management, cooking and personal development.
The DfC spokeswoman said funding was in place to extend the scheme for a year.
"Given the effectiveness of the model is, as yet, not fully proven it is proposed the pilot period will be extended for a further 12 months to fully test the model," she said.
"Budget for the Social Supermarket Pilot Programme is part of the Welfare Reform Mitigations package which is available until March 2020.
"Each of the five pilots have been invited to apply for a further 12 months funding," she said.
At launch, the department provided funding of about £70,000 to each of the five shops.