Derry: Video emerges of people scaling 100ft crane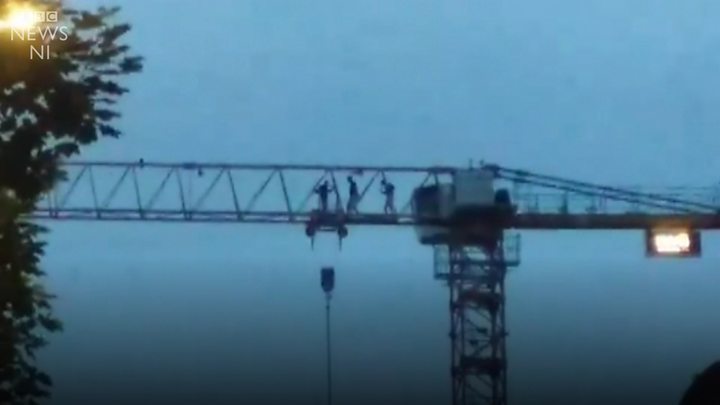 A video has emerged of three people scaling the arm of a 100ft crane in Londonderry.
The video was posted on social media on Saturday night.
The crane is being used in the construction of a hotel being developed by the Duddy Group on the Strand Road.
"The site is extremely well secured. We don't know exactly how they got on site," said Brendan Duddy. "Security is not 24 hours. That might have to be looked at."
"It's mad that anyone would do this. We will do our best to make sure no-one gets in again.
"This could have been a complete tragedy."