Londonderry suspicious object was 'elaborate hoax'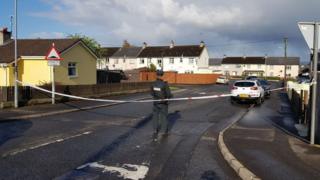 Residents evacuated from their homes during a security alert in Londonderry have been allowed to return.
A suspect object found at Drumleck Drive in the Shantallow area of the city was examined by Army bomb experts.
It was later described as an elaborate hoax.
It is understood the object was discovered at the home of the parents of a serving PSNI officer.
The alert began shortly after 0830 BST on Wednesday.