Londonderry scheme to tackle domestic violence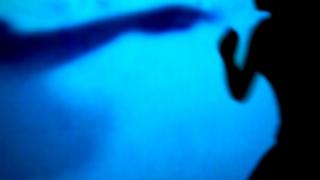 A new scheme that allows people convicted of domestic violence to attend a pre-sentencing treatment programme is being trialled in Londonderry.
The Domestic Violence Perpetrators' Programme (DVPP) will work with offenders to modify their behaviour.
It aims to reduce reoffending and encourage more victims to come forward.
About 30 offenders will take part in the nine-month pilot programme.
'Protection of victims'
Dr Geraldine O'Hare of the Probation Board for Northern Ireland (PBNI) said the programme will tackle the root cause of offending.
She said working with offenders may be uncomfortable for some people but added it was "the right thing to do".
"We must work with perpetrators of domestic violence if we are to challenge their behaviour and the choices they make, in order to reduce the number of victims in our society and make Northern Ireland a safe place to live," she said.
The PBNI pilot scheme allows judges to refer suitable offenders - who must accept that their behaviour is harmful, unacceptable and needs to change - onto a therapeutic behaviour change programme.
Participants' progress will be monitored by a judge and taken into account when they return to court for sentencing.
'Directly accountable'
A specialist link worker from Women's Aid will support victims while their partner is engaged with the programme.
The director of Foyle Woman's Aid, Marie Brown, said the programme aims to ensure that the victims of abuse within the family are supported.
"The protection of victims is paramount within this programme and the role of the link worker is specifically designed to carry out this task."
The Department of Justice Permanent Secretary, Nick Perry, said the pilot scheme has been designed to "challenge individuals to truly confront their offending behaviour".
"It will allow the judge to hold offenders directly accountable for their actions, to challenge them, and to support them to change," he said.