Inquest opens into woman shot by Army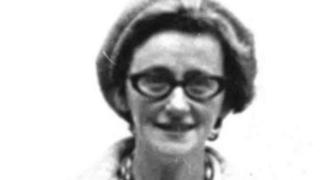 A fresh inquest has opened into the death of a Londonderry woman shot by the Army more than 45 years ago.
Kathleen Thompson, 47, a mother of six, was shot dead in the garden of her Creggan home in 1971 during an Army raid on the estate.
The inquest is being heard at Londonderry Courthouse.
It will examine the circumstances surrounding Mrs Thompson's death and is expected to hear from the soldier who fired the fatal shot.
A 1972 inquest into her death returned an open verdict.
The new inquest into the death of the 47-year-old was ordered in September 2013.
Opening the inquest, Mr Gerry McAlinden, QC for the coroner said the disputed circumstances surrounding Mrs Thompson's death have caused major concern to her family.
Following Mrs Thompson's death the police carried out what an "investigation of sorts", he said.
Over the years the family had persisted in asking legitimate questions about what happened to their loved one on the night of her death, said Mr McAlinden.
Mrs Thompson's daughter Minty told the coroner that on the night of her mother's death, Kathleen Thompson had gone to a neighbour's house which at the time was being raided by the Army.
Ms Thompson, who was then aged 12, said her father told her to go the neighbour's house and bring her mother home.
She returned home and told her father that her mother was not there.
The witness said her father then stood on a wall outside their home and looked into the back garden where they saw her mother's body.
Her mother was then carried into the kitchen.
Ms Thompson said she did not hear the shot which killed her mother.
The inquest, which is being heard by by Judge Sandra Crawford, continues.