Stones thrown at Derry crash scene police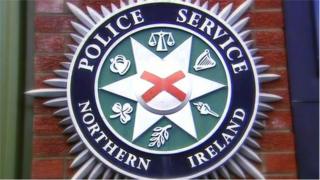 Police officers have come under attack from stone throwers in Londonderry while investigating a car crash that left a young girl in hospital.
It happened at 13:15 GMT on Sunday in the Magowan Park area of the city.
A four-year-old girl is being treated at Belfast's Royal Victoria Hospital following the collision.
Officers who attended the scene were attacked by a gang of youths, police said, denouncing what they described as "wanton and reckless behaviour".
It was one of a number incidents in which emergency services were attacked in the city over the weekend, added the PSNI.
Ch Insp Alan Hutton said police vehicles were also attacked when attending calls in the Cromore Gardens and Cable Street areas of Derry.
"How would you feel if your four-year-old sister was hurt as the result of a road traffic collision and the emergency services were hampered from carrying out their duties because you thought it was ok to throw missiles at them?
"Or how would you feel if your mother or father or grandparents needed the emergency services and they were prevented from attending their call for help because again they had come under attack?"
He said Northern Ireland Fire and Rescue Service vehicles and the city's community safety wardens were also attacked in separate incidents in Londonderry.
Mr Hutton urged the young people involved to try to understand "the extent to which their behaviour can have an adverse effect on the quality of life for the people affected by it".
Sinn Féin Councillor Kevin Campbell described the attack on the PSNI as "very worrying."
"Even during the worst days of the conflict people in the community always let the police go about their job of investigation such serious incidents unhindered," he said.