Primark to close Londonderry branch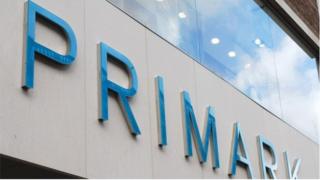 Primark is to close one of its two shops in Londonderry.
The company said it would not be renewing its lease at Lisnagelvin Shopping Centre when it ends in April.
Primark said all 61 staff would be offered the opportunity to redeploy to other stores in Northern Ireland, including the company's other outlet in Derry.
The company said its shop on Newmarket Street in Derry will undergo a major refurbishment this year.
The refurbishment will "offer an enhanced store environment for our customers and employees", said a company spokesman.
"In light of this investment and as our lease is now expiring, we have decided to close our Lisnagelvin store in Derry which is one of our older and smaller stores," he added.
"All Lisnagelvin employees will be offered relocation opportunities at our 32,700 sq ft store in Newmarket Street, which is less than two miles away away."
Staff who don't wish to move to the Newmarket Street shop will be offered relocation to another Primark outlet in Northern Ireland.
Primark will close at Lisnagelvin on 7 April.